Fiction Book Club, with author visit, Tuesday, June 25, at 7 p.m.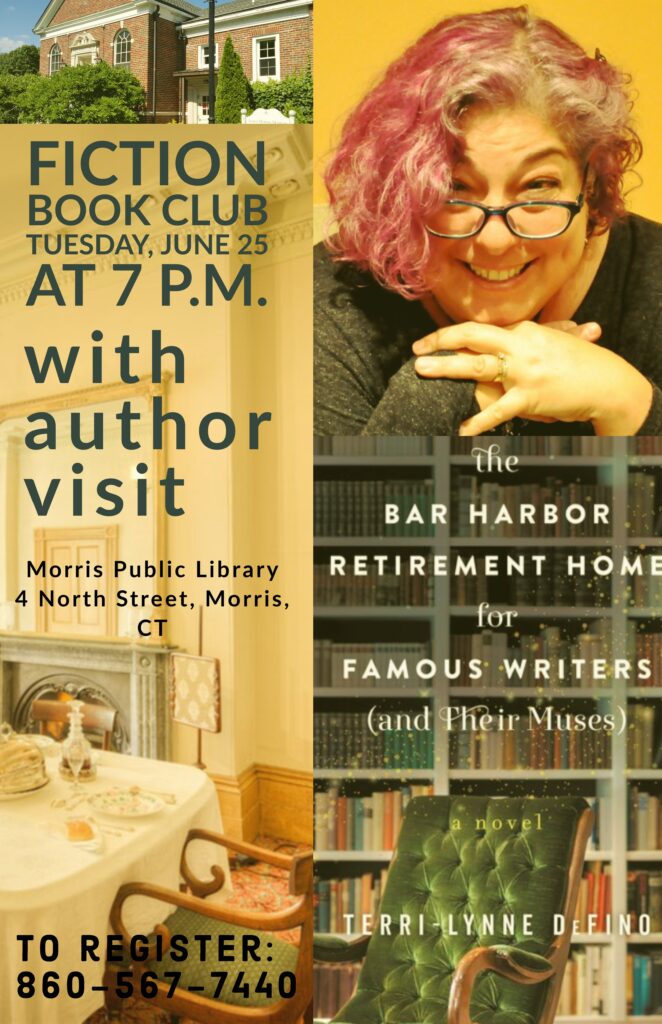 The Fiction Book Club will meet on Tuesday, June 25, at 7 p.m. and discuss "The Bar Harbor Retirement Home for Famous Writers (And Their Muses)" by Terri-Lynne DeFino.
The author of the book will attend our Club!
Set in one of New England's most beautiful locales, the novel is a whimsical and moving narration about a retirement home for literary legends who spar, conjure up new stories, and almost magically change the lives of the people around them. One of the main characters, Alfonse Carducci, a literary giant who lived his life to excess, is now a resident at the Bar Harbor trying to comprehend the price of appeasing every desire, and the consequences of forsaking love to pursue greatness.
To register for the club and reserve a copy of your book:
860-567-7440 or https://morrispubliclibrary.net/library-calendar-event-registration/