Fiction Book Club, Tuesday, September 24, at 7 P.M.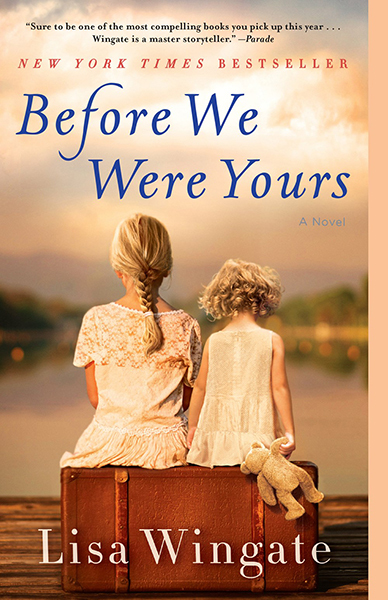 The Fiction Book Club will meet at the Morris Public Library on Tuesday, September 24, at 7 p.m. and discuss "Before We Were Yours" by Lisa Wingate.
The novel tells the readers about the events that occurred in Memphis, Tennessee in 1939. Twelve-year-old Rill Foss and her four younger siblings live a magical life aboard their family's Mississippi River shantyboat. But when their father must rush their mother to the hospital one stormy night, Rill is left in charge, only to find herself and her siblings in a Tennessee Children's Home Society orphanage.
Based on one of America's most notorious real-life scandals that involved poor children being kidnapped and sold to wealthy families, Lisa Wingate's riveting, wrenching, and ultimately uplifting tale reminds us how, even though the paths we take can lead to many places, the heart never forgets where we belong.
To register for the Club and reserve a copy of your book:
860-567-7440 or https://morrispubliclibrary.net/library-calendar-event-registration/