Mystery Book Club, Wednesday, August 14, at 6:30 p.m.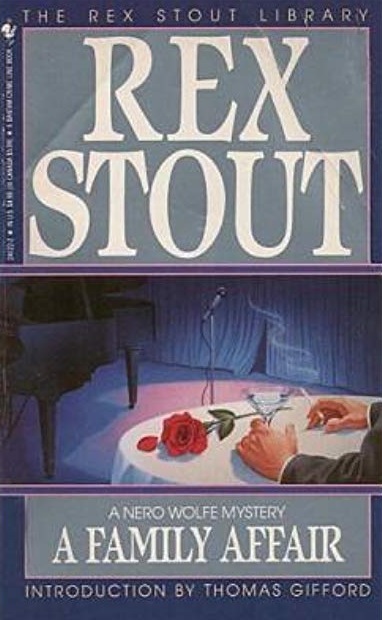 The Mystery Book Club will meet at the Morris Public Library on Wednesday, August 14, at 6:30 p.m. The group will discuss "A Family Affair" by Rex Stout.
A detective Nero Wolfe Mystery, the book tells the readers about the murder of Pierre Ducos, one of Wolfe's favorite waiters at Rusterman's, the detective's favorite restaurant. Wolfe is understandably eager to find the perpetrator, when he realizes that the murder somehow becomes connected with tape recorders, Washington lawyers, and maybe even a conspiracy to obstruct justice. Very determined to solve the crime and angry at the case, Wolfe is willing to work entirely without fee or client and refuses to speak to the police about it. What would make him do that?
To register for the Club and reserve a copy of your book: 860-567-7440 or https://morrispubliclibrary.net/library-calendar-event-registration/