Winter Reading Blast, Winter Reading Program for all ages, January 2 – February 27, 2020.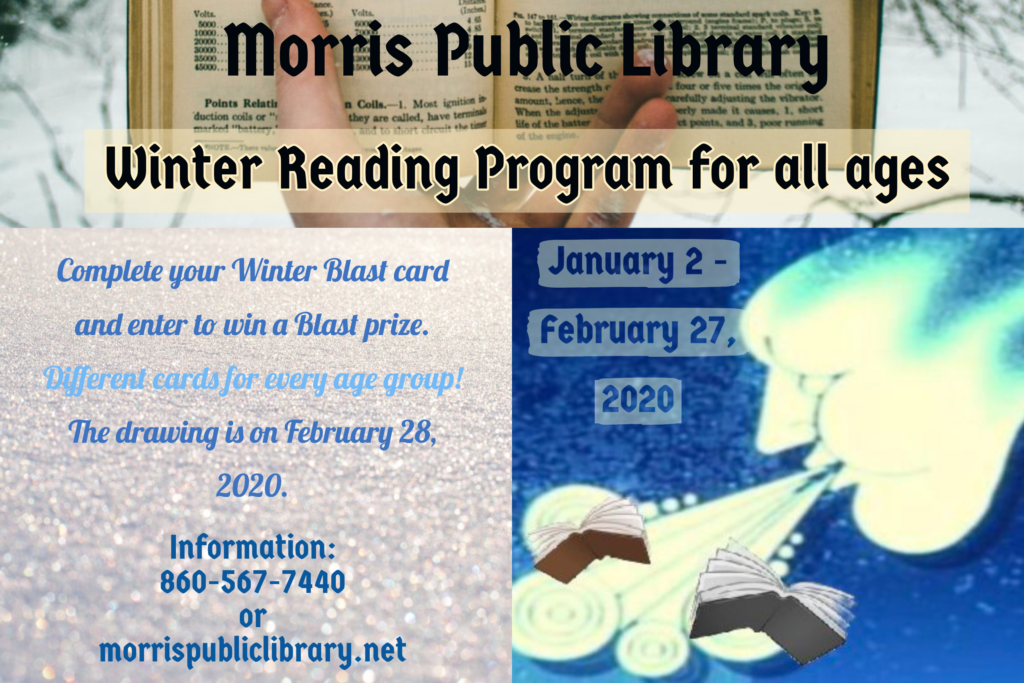 Blast through the winter season engaging in reading activities with the Morris Public Library Winter Reading program. To begin your journey, obtain your Winter Reading Blast Card at the Library or download it from morrispubliclibrary.net (starting January 2), complete all the card squares with titles of books read/listened to and return the card to the Library by February 27, 2020 to win a Finale Blast Prize.
All reading levels have their own Blast Card and Finale Prize!
Children's Winter Blast Card
Childrens-Winter-Blast-Card

Teens' Winter Blast Card
Teens-Winter-Blast-Card

Adults' Winter Blast Card
Adults-Winter-Blast-Card

Information: morrispubliclibrary.net or 860-567-7440