"UFO Sightings in Connecticut" with Michael Panicello, the Mutual UFO Network, January 15, at 6:30 pm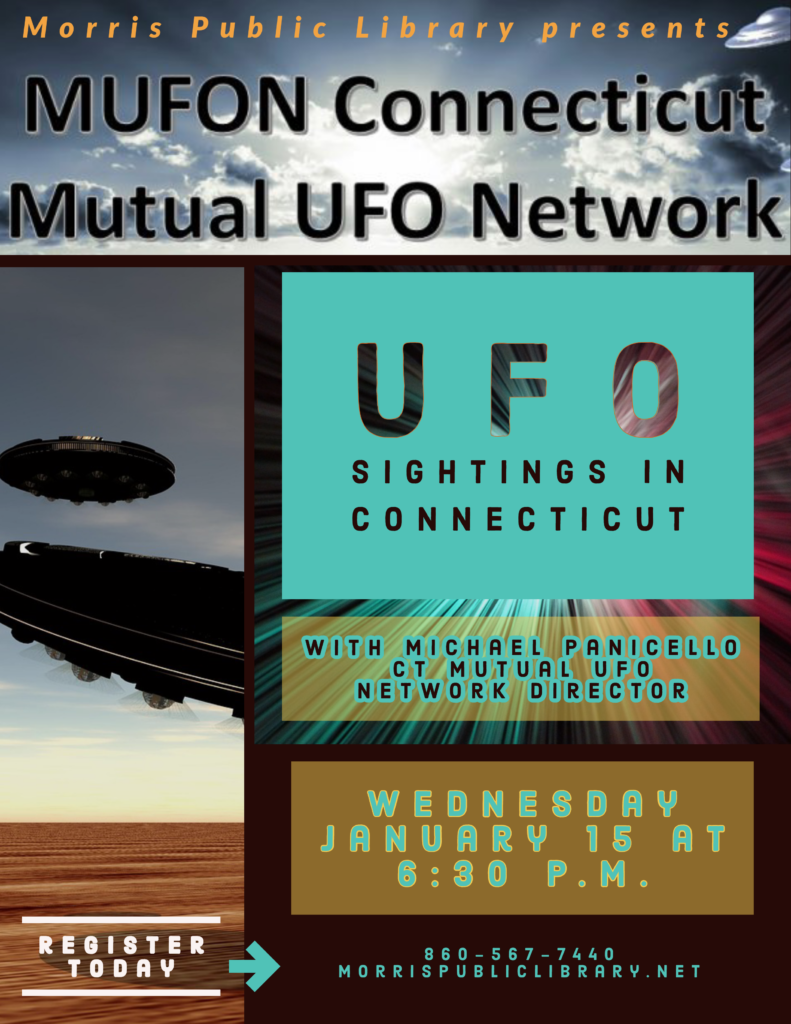 Michael Panicello, the State Director of the Mutual UFO Network, will offer the presentation "UFO Sightings in Connecticut" at the Morris Public Library, on Wednesday, January 15, 2020, at 6:30 p.m. (snow date January 16).
The presentation will look at some of the current and historical UFO sightings in Connecticut, and the surrounding states. Mr. Panicello will focus on the rich history of unknown UFO sightings in the state and explain why they have been unknown and what makes them excellent examples of potential non-humanoid, not of this world, crafts. In addition, there will be an open forum to discuss any possible UFO sightings the participants may want to have documented for the historical record.
The network's website: https://mufonct.com/
To register for this FREE event: https://morrispubliclibrary.net/library-calendar-event-registration/ or 860-567-7440.