"DRIVE: A NASCAR novel," with Susan Strecker, discussion and signing, Wednesday, February 26, at 6:30 p.m.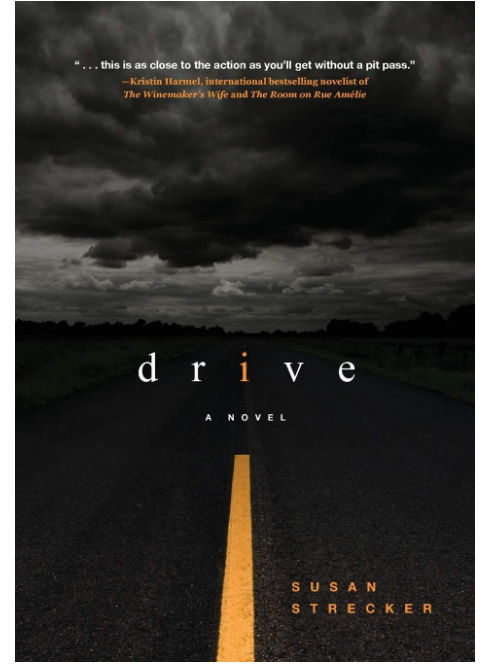 Award-winning novelist Susan Strecker, author of Night Blindness and Nowhere Girl, will offer discussion and signing of her new book "DRIVE: a NASCAR novel" at the Morris Public Library, on Wednesday, February 26, at 6:30 p.m. (snow dates – February 27 and March 3).
The main character of the book is Piper Pierson who is on her way to becoming a NASCAR superstar driving for her family's team, Pierson Racing. But a terrible wreck nearly takes her father's life, so Piper trades her dreams of racing for a journalism degree. Writing for the famed NASCAR Weekly newspaper, Piper meets Colt Porter, Pierson Racing's hot-shot new driver and sparks fly. Piper realizes all she has to live for in spite of the past. But when another senseless accident happens, someone she loves is taken from her, testing her new-found philosophy. Drive is the story of hard truths and disappointments, growing up, and embracing what matters most.
Susan Strecker is an award-winning novelist. Her first book, Night Blindness (Thomas Dunne Books, 2014), was an IndieNext Pick. Her second, Nowhere Girl (Thomas Dunne Books, 2016) won the Beverly Hill Books Award for Excellence in Fiction. It was number 4 on Pop Sugar's list of 26 Must Read Books for Spring, 2016 and it was a finalist for the Chanticleer Book Award. Both books were sold at auction. She is currently working on three other novels. The author lives in Essex, Connecticut, with her husband and two kids.
To register for this FREE event with the Library: 860-567-7440 or https://morrispubliclibrary.net/library-calendar-event-registration/