Nappy's Puppets at the Morris Public Library's Summer Reading Finale Online, Wednesday, August 12, at 4 p.m.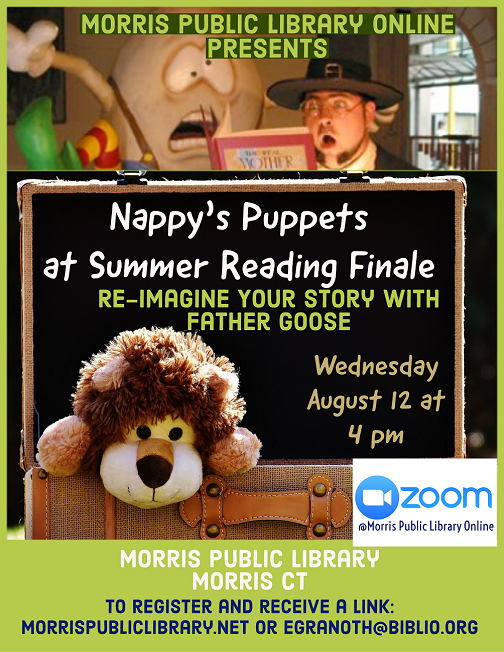 Join us for a shadow puppet theater show with Nappy's Puppets (Jim Napolitano), at the Morris Public Library Online, on Wednesday, August 12, at 4 PM, in celebration of the Summer Reading Finale.
The featured show, Father Goose, is a modern retelling of nursery rhymes, stories and children's songs that will entertain the whole family. Mother Goose has taken the day off and Father Goose must do all her chores, including the storytelling! Try as he might, Father Goose just can't get the stories right.
Jim Napolitano has been broadcast to millions of television sets nationwide. That's because he's a puppeteer. He's performed for the PBS show Between the Lions, Disney's The Book of Pooh and Nickelodeon in A Show of Hands. His puppetry has taken him across the country and around the globe.
This FREE online event is sponsored by the Friends of the Morris Public Library.
To register and receive a link to join: https://morrispubliclibrary.net/library-calendar-event-registration/