"Cut the Cord to Cable," Morris Public Library Online, Wednesday, September 16, at 6:30 pm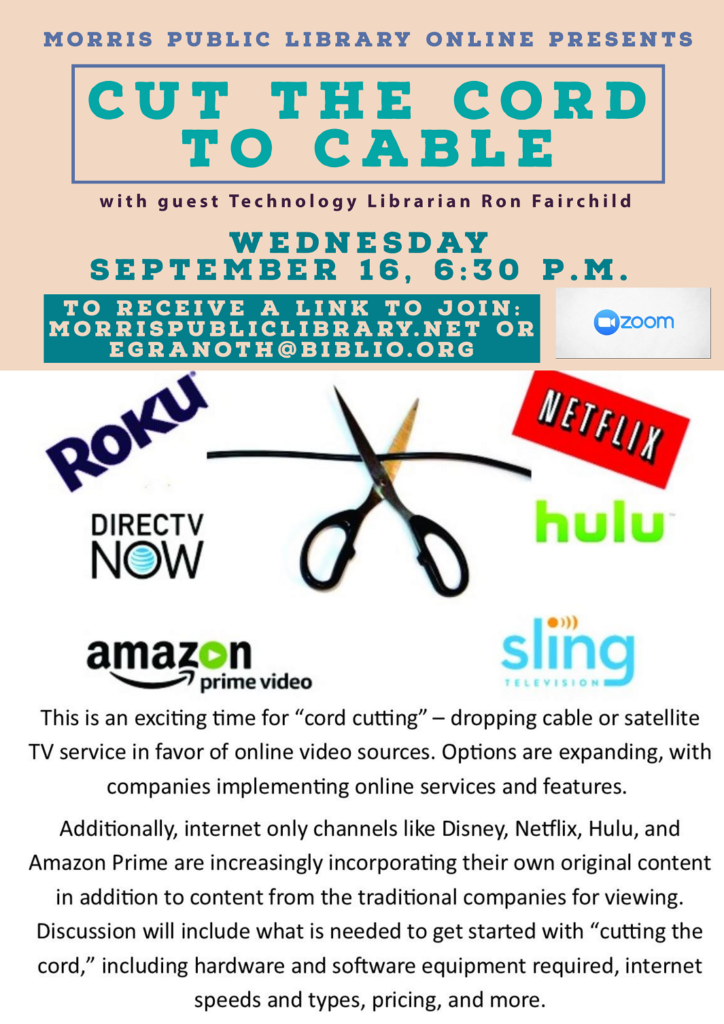 Join Morris Public Library's Online event "Cut the Cord to Cable" with guest technology librarian Ron Fairchild on Zoom, Wednesday, September 16, at 6:30 pm.
Register to receive a link to join: https://morrispubliclibrary.net/library-calendar-event-registration/
This is an exciting time for "cord cutting" – dropping cable or satellite TV service in favor of online video sources. Options are expanding, with companies implementing online services and features. Additionally, internet only channels like Disney, Netflix, Hulu, and Amazon Prime are increasingly incorporating their own original content in addition to content from the traditional companies for viewing. Discussion will include what is needed to get started with "cutting the cord," necessary hardware and software equipment required, internet speeds and types, pricing, and more!