Popular Book Club, Tuesday, October 27, at 7 pm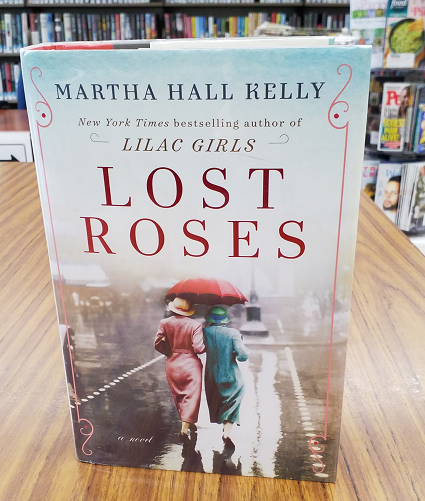 The Popular Book Club will take place at the Morris Community Room with the Morris Public Library on Tuesday, October 27, at 7 pm.
The group will discuss "Lost Roses" by Martha Hall Kelly.
It is 1914, and the world has been on the brink of war so often, many New Yorkers treat the subject with only passing interest. Eliza Ferriday is thrilled to be traveling to St. Petersburg with Sofya Streshnayva, a cousin of the Romanovs. The two met years ago one summer in Paris and became close confidantes. Now Eliza embarks on the trip of a lifetime, home with Sofya to see the splendors of Russia: the church with the interior covered in jeweled mosaics, the Rembrandts at the tsar's Winter Palace, the famous ballet.
But when Austria declares war on Serbia and Russia's imperial dynasty begins to fall, Eliza escapes back to America, while Sofya and her family flee to their country estate. In need of domestic help, they hire the local fortune-teller's daughter, Varinka, unknowingly bringing intense danger into their household.
We will observe state recommended COVID guidelines – face covering and social distancing.
To register and reserve a copy of the book: 860-567-7440 or https://morrispubliclibrary.net/library-calendar-event…/