Mystery Book Club Online, via Zoom, Wednesday, December 9, at 6:30 p.m.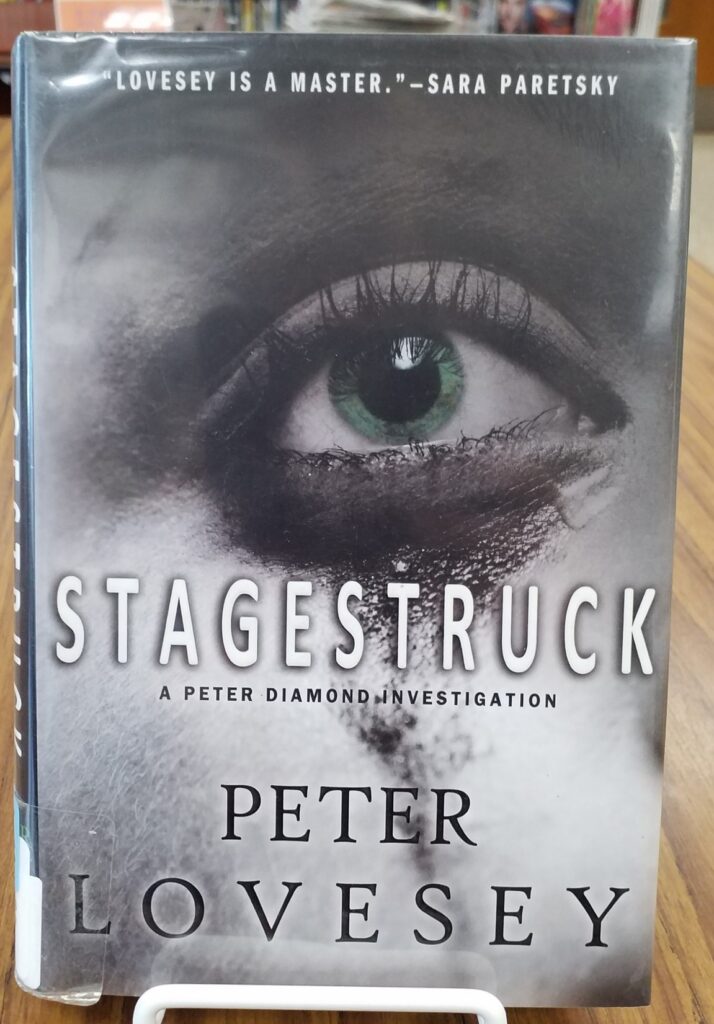 The Mystery Book Club Online will take place via Zoom, on Wednesday, December 9, at 6:30 pm.
The group will discuss "Stagestruck" by Peter Lovesey.
Pop diva Clarion Calhoun has packed the house with her celebrity appearance in Bath's Theatre Royal production of I Am a Camera. But within moments of her much-anticipated onstage appearance, she's pulled out of character as she screams and claws at her face.When tainted stage makeup is found to have caused the disfiguring burn, fingers point to her makeup artist. Detective Superintendent Peter Diamond investigates when the makeup artist is found dead, pushed from a catwalk far above the stage.
To register and request a copy of your book: https://morrispubliclibrary.net/library-calendar-event…/ or egranoth@biblio.org