Two Districts – One Book Public Library Short Story Contest, March 1 – April 23, 2021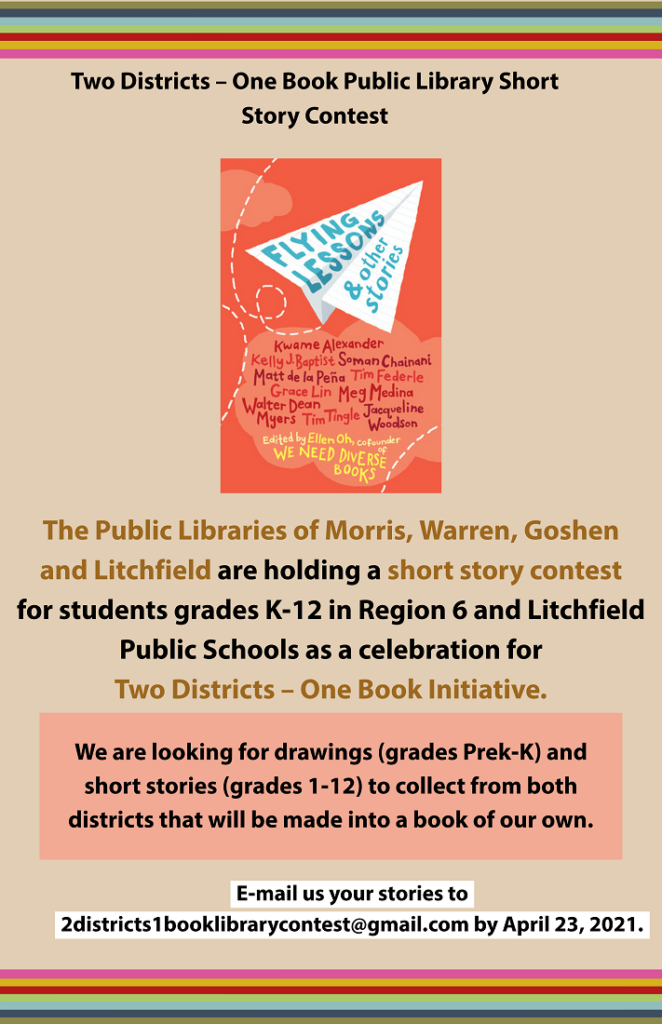 Two Districts – One Book Public Library Short Story Contest
The Public Libraries of Morris, Warren, Goshen and Litchfield are holding a short story contest for students grades K-12 in Region 6 and Litchfield Public Schools as a celebration for Two Districts – One Book Initiative.
We are looking for drawings (grades PreK-K) and short stories (grades 1-12) to collect from both districts that will be made into a book of our own.
Winners will be selected from the following grade bands: PreK-3, 4-6, 7-8, 9-12.
E-mail us your stories to 2districts1booklibrarycontest@gmail.com by April 23, 2021.