Mystery Book Club, Wednesday, May 12, 6:30 pm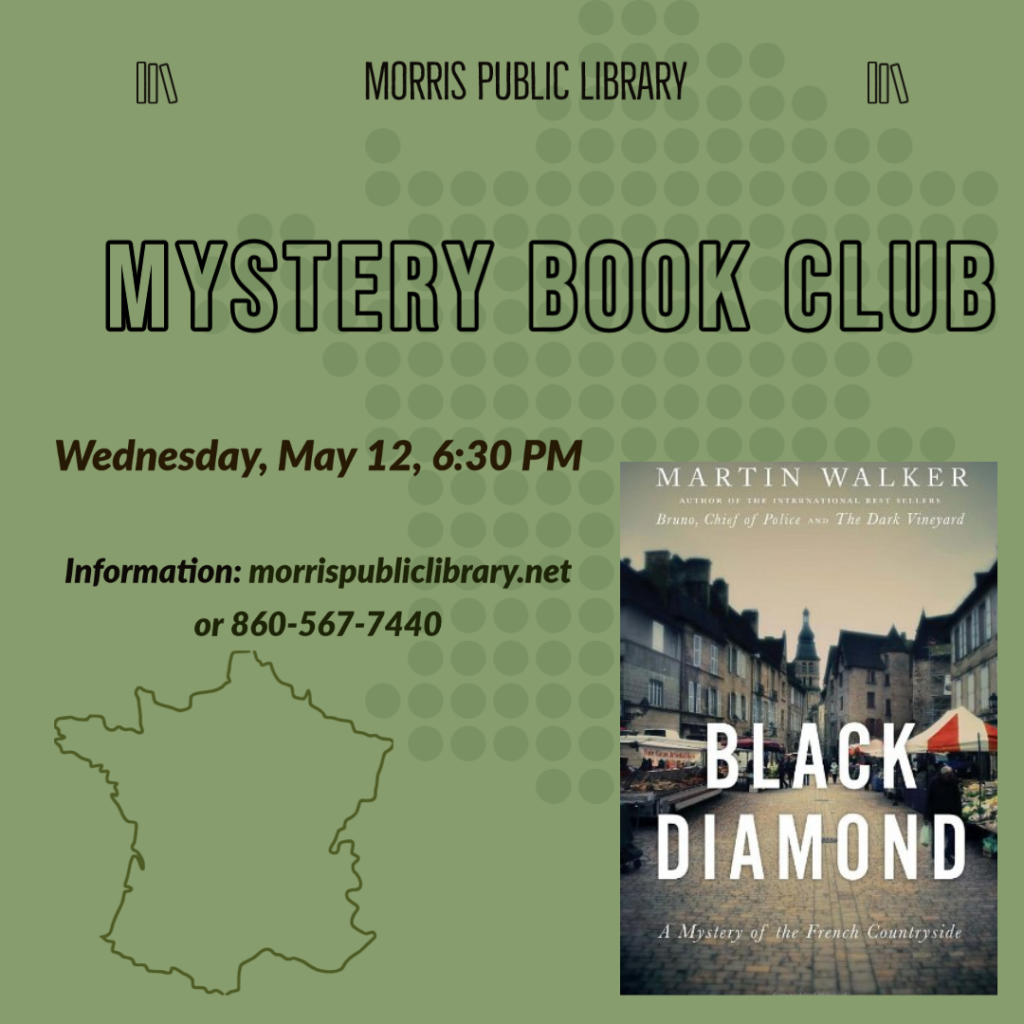 Join the Mystery Book Club at the Morris Public Library on Wednesday, May 12, at 6:30 pm and discuss "Black Diamond" by Martin Walker.
Something dangerous is afoot in St. Denis for Benoît "Bruno" Courrèges, master chef, devoted oenophile, and, most important, beloved chief of police. When one of his hunting partners, a noted truffle expert, is murdered, Bruno's investigation into the murky events unfolding around the normally sleepy village becomes infinitely more complicated. His friend wasn't just a connoisseur of French delicacies, he was a former high-profile intelligence agent—and someone wanted him dead.
New registrations are welcomed: 860-567-7440 or https://morrispubliclibrary.net/library-calendar-event…/
The format of the club meeting (Zoom or in-person) will be announced.