"The Power of Focus" with Motivational Business Speaker Greg Dwyer, Tuesday, May 11, 6:30 pm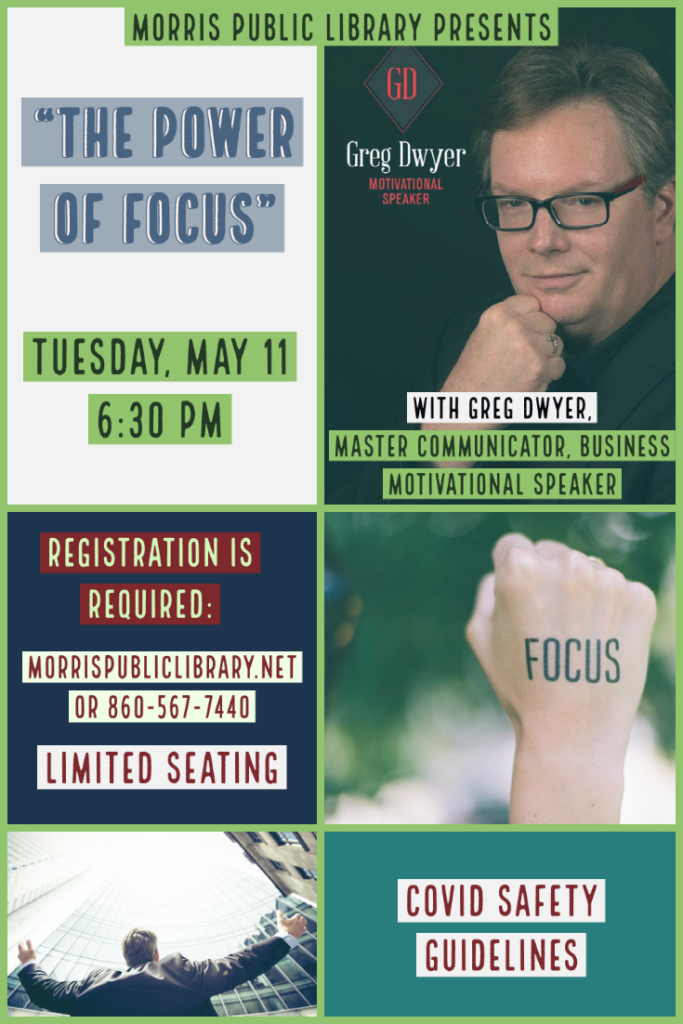 Join master communicator, motivational business speaker and former illusionist Greg Dwyer for his presentation "The Power of Focus" at the Morris Public Library, Tuesday, May 11, 6:30 pm.
Learn how to make focus a habit so it becomes automatic.
Distraction can steal your dreams and leave you frustrated. It does not have to be that way. This dynamic presentation will show you how to use the power of your mind to overcome procrastination and distraction to make your goals a reality.
Registration is required, limited seating: 860-567-7440 or https://morrispubliclibrary.net/library-calendar-event-registration/
If registering online, please wait for an email confirming your registration.
Masks are required, social distancing in place.