Mystery Book Club, Wednesday, August 11, 6:30 PM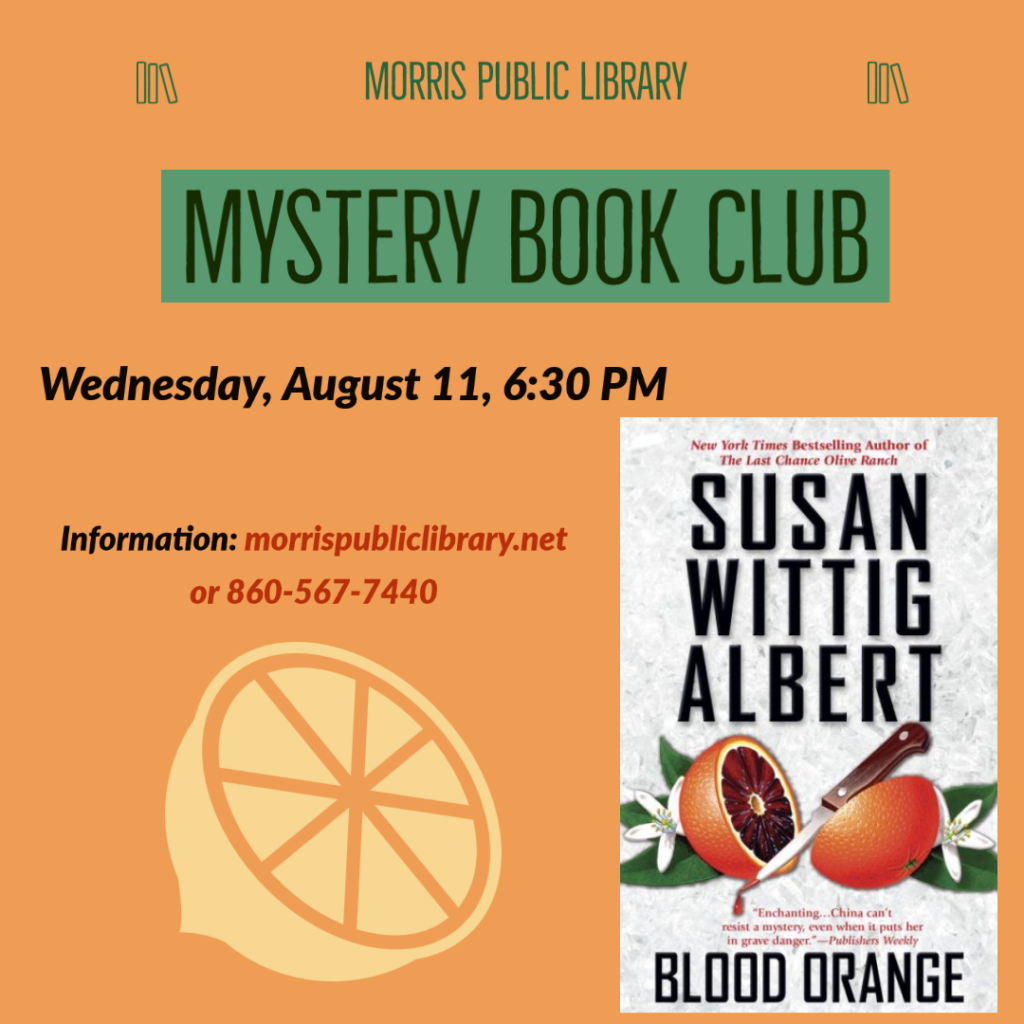 The Mystery Book Club will meet at the Morris Public Library on Wednesday, August 11, 6:30 PM and discuss "Blood Orange" by Susan Wittig Albert, a China Bayles Mystery.
It's mid-April in Pecan Springs, and China is renting her guest cottage to Kelly Kaufman, who needs a temporary place to live as she contends with a very acrimonious divorce from her husband Rich. One nasty point of dispute is her part ownership of the Comanche Creek Brewing Company, which she is refusing to sell.
At the same time, as a nurse employed by a local hospice, Kelly has discovered instances of suspicious practices. Even more disturbing, she suspects that a patient was murdered. Kelly's knowledge could be dangerous, and she wants to get guidance from China on what to do.
But on her way to China's house, Kelly is forced off the road and critically injured, putting her in a medically induced coma. Now it's up to China to determine who wanted her out of the picture. Was it her soon-to-be ex? His new lover—who happens to be the sister of China's friend Ruby? Or someone connected with the corruption at the hospice?
Digital audiobook is available at https://www.hoopladigital.com/title/13520711 or request a hard copy.
New registrations are welcomed: 860-567-7440 or https://morrispubliclibrary.net/library-calendar-event-registration/