Popular Book Club, Tuesday, July 27, 7 pm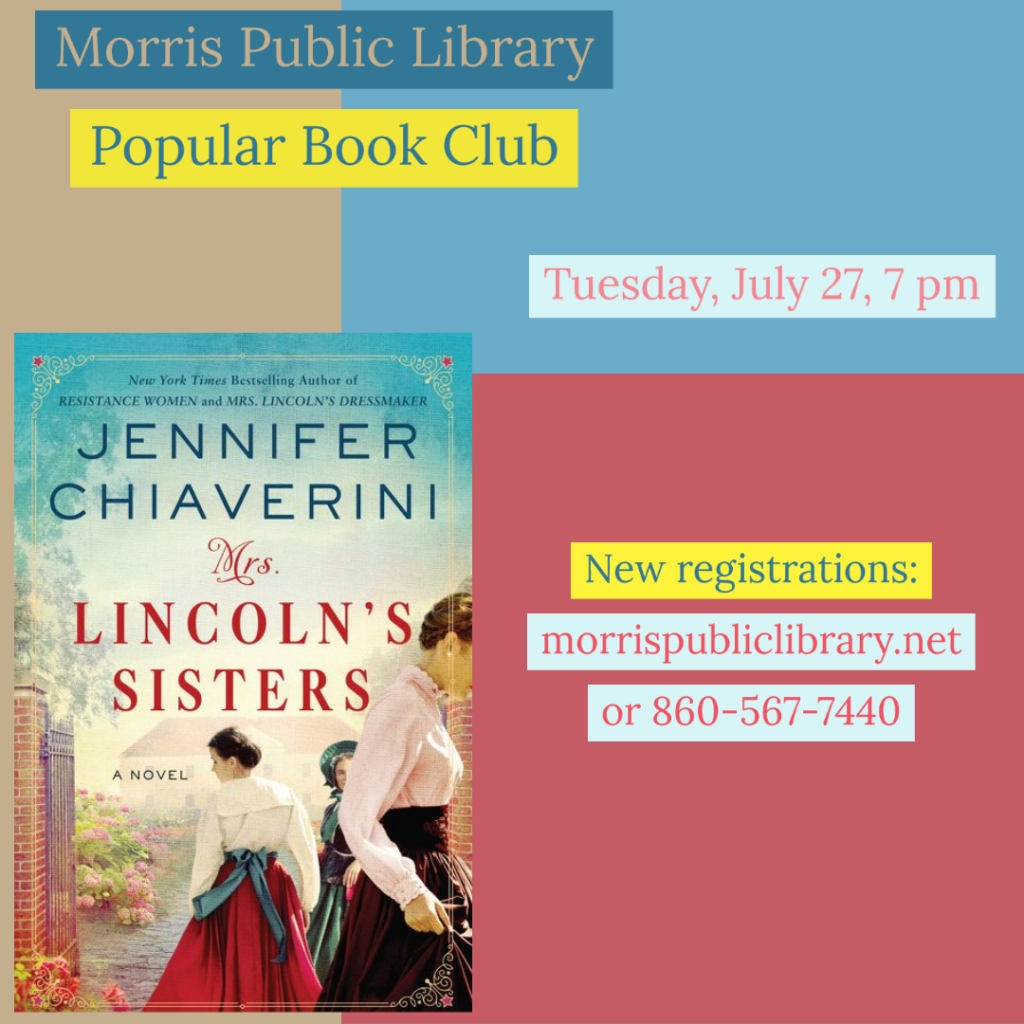 The Popular Book Club will meet at the Morris Public Library on Tuesday, July 27, at 7 pm and discuss "Mrs. Lincoln's Sisters" by Jennifer Chiaverini.
In May 1875, Elizabeth Todd Edwards reels from news that her younger sister Mary, former First Lady and widow of President Abraham Lincoln, has attempted suicide. Mary's shocking act followed legal proceedings arranged by her eldest and only surviving son that declared her legally insane. Although they have long been estranged, Elizabeth knows Mary's tenuous mental health has deteriorated through decades of trauma and loss. Yet is her suicide attempt truly the impulse of a deranged mind, or the desperate act of a sane woman terrified to be committed to an asylum? And—if her sisters can put past grievances aside—is their love powerful enough to save her?
New registrations for the Club are welcomed: 860-567-7440 or https://morrispubliclibrary.net/library-calendar-event…/