"Rumplesnakeskin" and His Live Legless Friends, Morris Town Green, Tuesday, August 24, 2 pm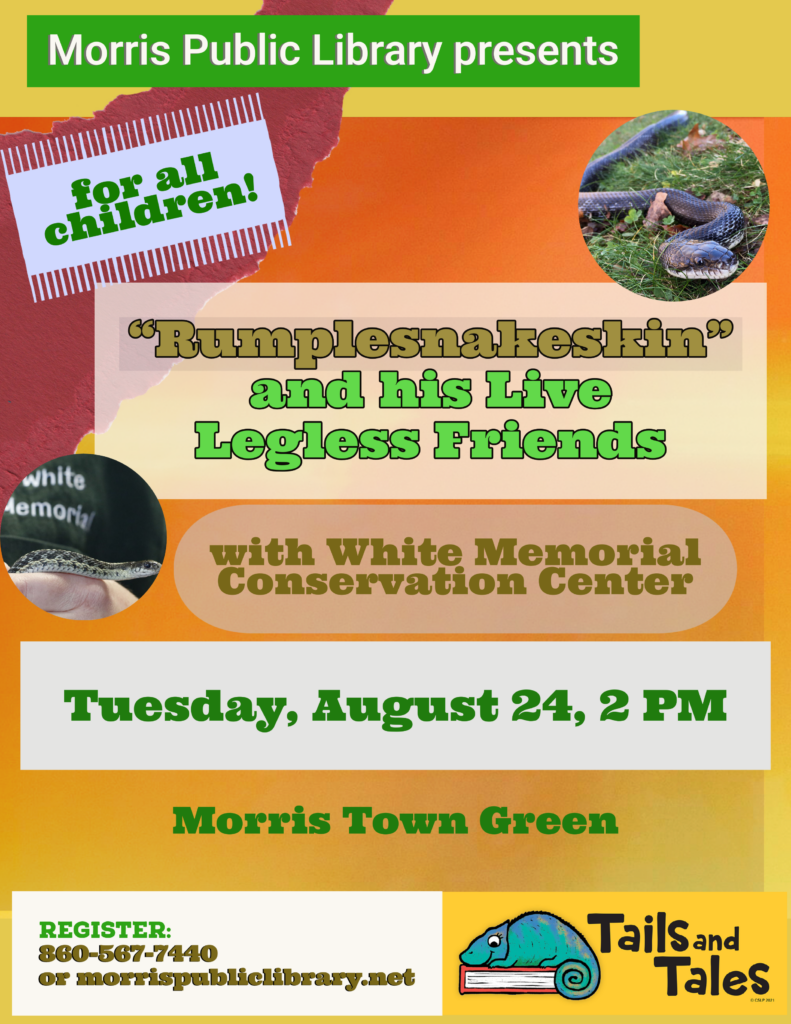 What animals have long tails, but fall short on legs? Snakes, of course! What better way to celebrate the summer reading theme of "Animal Tails and Tales" than by learning about some slithering superstars, the snakes.
Join Carrie Szwed from White Memorial Conservation Center (on Morris Town Green, with Morris Public Library) on Tuesday, August 24, at 2 PM for Rumplesnakeskin and His Live Legless Friends (suggested audience – young children).
First, we will read the story Rumplesnakeskin by Charlotte Guillain, which puts a reptilian twist on a classic Brothers Grimm fairy tale. Then, one by one, we will introduce you to three live snakes and discuss why these creatures are not the "bad guys" they are portrayed as in many literary works. We might even do a little slithering ourselves, so get ready to move and groove!
To register with the library for the event: 860-567-7440 or https://morrispubliclibrary.net/library-calendar-event-registration/