"Just Like Me," Book Talk with author and educator Barbara Connery, Wednesday, October 20, 6:30 PM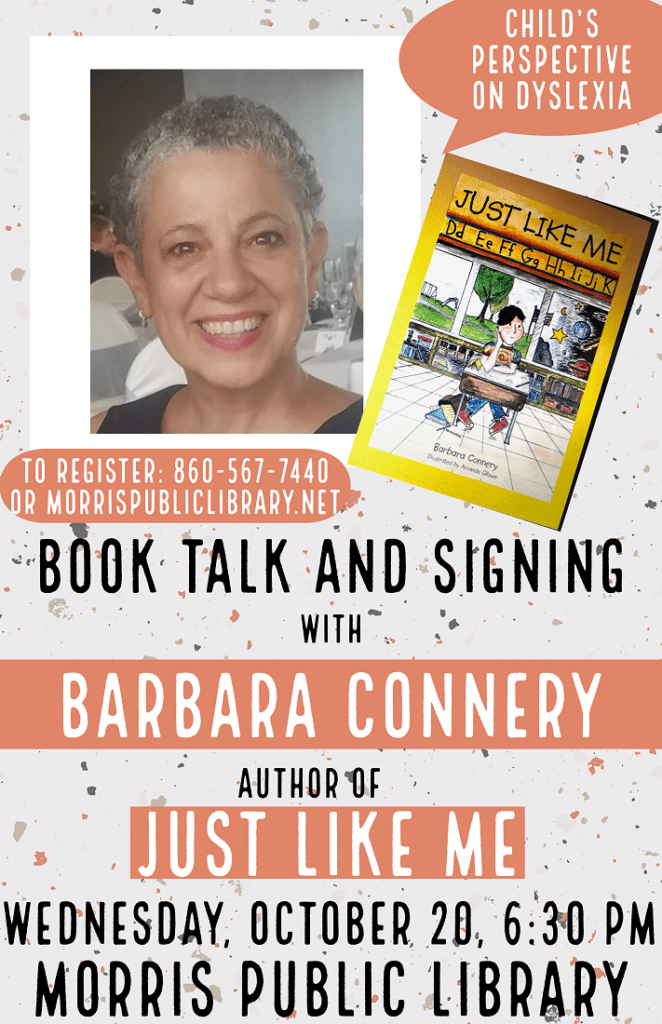 Join author, educator and researcher Barbara Connery for discussion and signing of her new book Just Like Me, Morris Public Library, Wednesday, October 20, at 6:30 PM.
Just Like Me is a must-read for families navigating the beginning stages of understanding and supporting their child with dyslexia. This book offers the reader the opportunity to approach this topic from the perspective of a third-grade boy named Eddie. Although he struggles with reading, Eddie finds hope and direction from a number of artistic role models including award-winning artist, Wendell Minor.
Barbara has interviewed remarkable educators, parent advocates, and neuroscientists, who have encouraged using teaching practices that could ultimately ensure reading success for all children.
Barbara Connery holds a Master of Science in Elementary Education and a Master of Arts in Writing and Oral Tradition complimented by forty years of experience in the field of education.
Registration: 860-567-7440 or https://morrispubliclibrary.net/library-calendar-event-registration/