Morris Author Talk with Jan Henson Dow, Memoir "My Passionate Life," Tuesday, October 12, 6:30 PM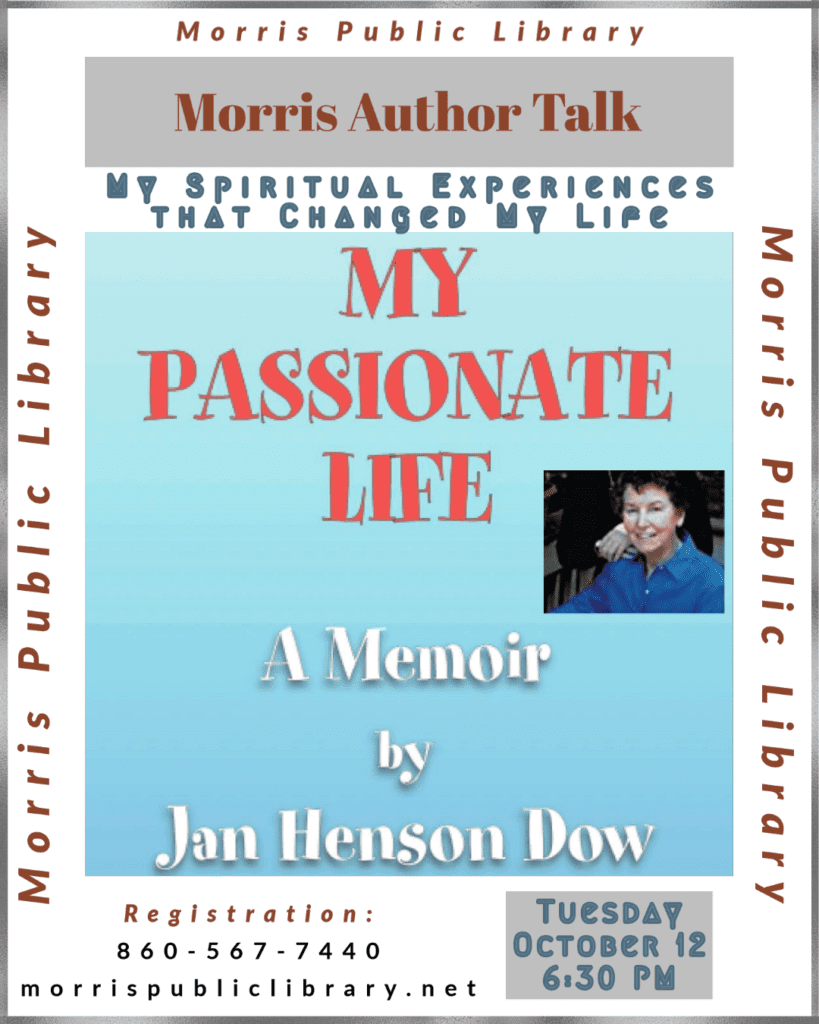 The Morris Public Library welcomes Morris author Jan Henson Dow for the presentation "My Spiritual Experiences That Have Changed My Life" and signing of the memoir "My Passionate Life," Tuesday, October 12, 6:30 PM.
The author's life started in a small hotel in the heart of Kentucky, and after that…well, you'll have to listen to Jan's story to find out. But it went a great many places, sometimes even South. This is a one-woman show with a diverse cast of supporting characters, and Jan tells her story in a forthright yet freewheeling style that matches her life. In it, she opens herself to her travails and successes with candor and an acceptance that lends her words poignancy and a spiritual dimension.
Jan is an award-winning playwright, including an NBC New Voices Award. Her plays have received numerous productions, workshops, and staged readings around the country. Jan is Professor Emeritus at Western Connecticut State University. She now lives in Morris, CT.
Registration is required with the library:  860-567-7440 or https://morrispubliclibrary.net/library-calendar-event-registration/