Mystery Book Club, Wednesday, December 8, 6:30 PM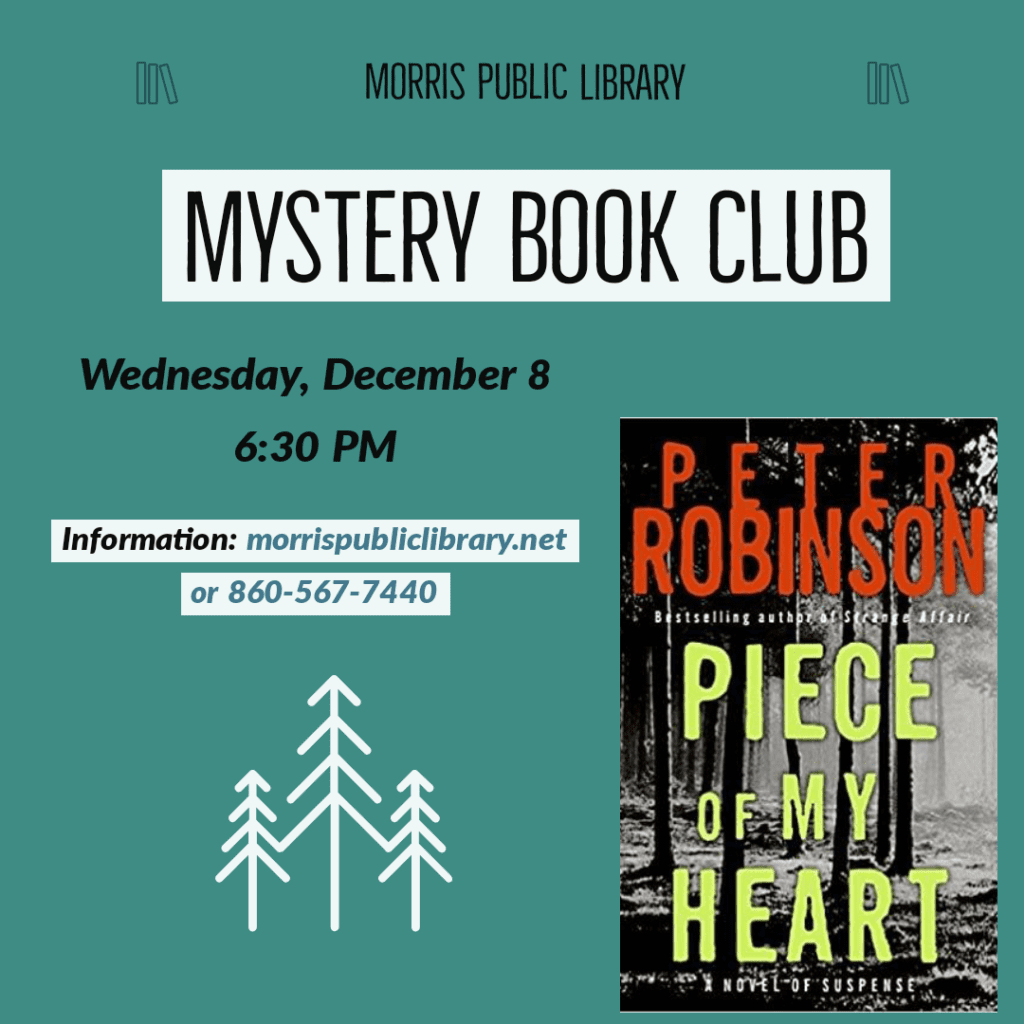 The Mystery Book Club will meet at the Morris Public Library on Wednesday, December 8, 6:30 PM and discuss "Piece of My Heart" by Peter Robinson.
1969 . . . In an era of free love and rebellion, a dead body is discovered among the detritus of a recently concluded rock festival—a beautiful young woman stabbed so savagely through the chest that a piece of her heart was sliced off.
Now . . . A freelance journalist, a stranger to the region, is savagely bludgeoned to death in a shocking act of violence with no apparent motive.
Two murders separated by four decades are investigated by two very different but equally haunted investigators—one, a casualty of war unable to come to terms with a confusing new world; the other, a rogue policeman harboring ghosts of his own. But the truth behind a grisly present-day slaying may somehow be hidden in the amplified, drug-induced fog of a notorious past, propelling Detective Chief Inspector Alan Banks into the darkest shadows of the peace, love, and rock 'n' roll generation.
New registrations are welcomed: 860-567-7440 or https://morrispubliclibrary.net/library-calendar-event…/
Ebook: https://www.hoopladigital.com/title/12457675
Eaudio: https://www.hoopladigital.com/title/12055047
Hardcover copies will be available at the Library.