Pajama Story Time, Wednesday, November 3, at 6:30 pm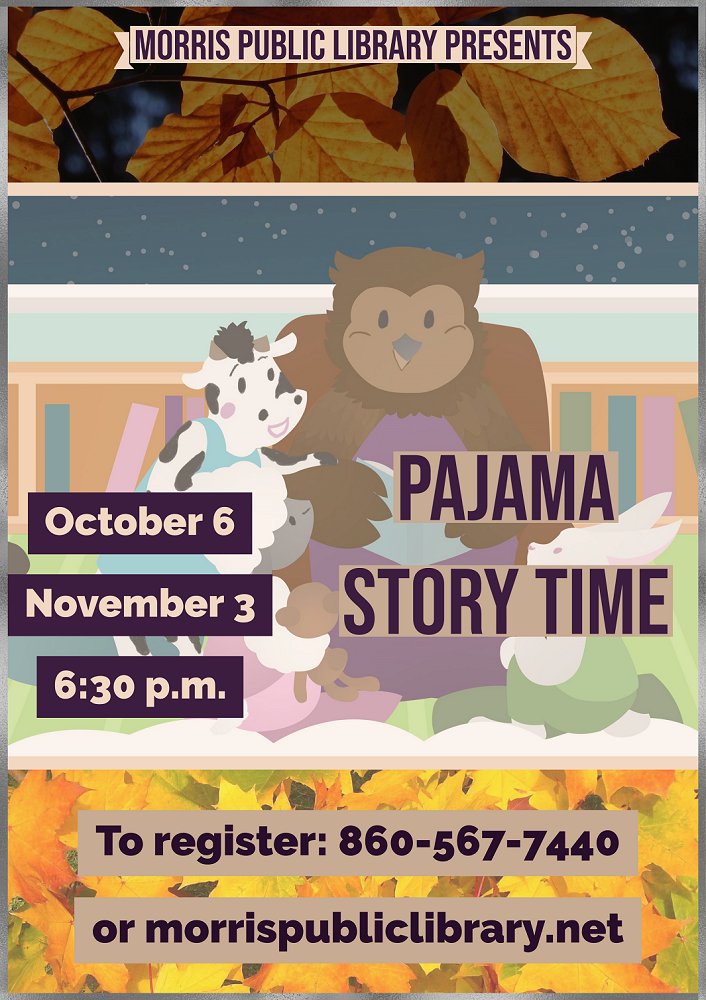 Join us for Pajama Story Time on Wednesday, November 3, 6:30 pm.
The children will enjoy cozy evening stories in their pajamas with the families and librarians. Bring your favorite stuffed animal!
Registration is limited: 860-567-7440 or https://morrispubliclibrary.net/library-calendar-event-registration/
Masks are required for all participants over 2 years old.