Mystery Book Club, Wednesday, July 13, 6 PM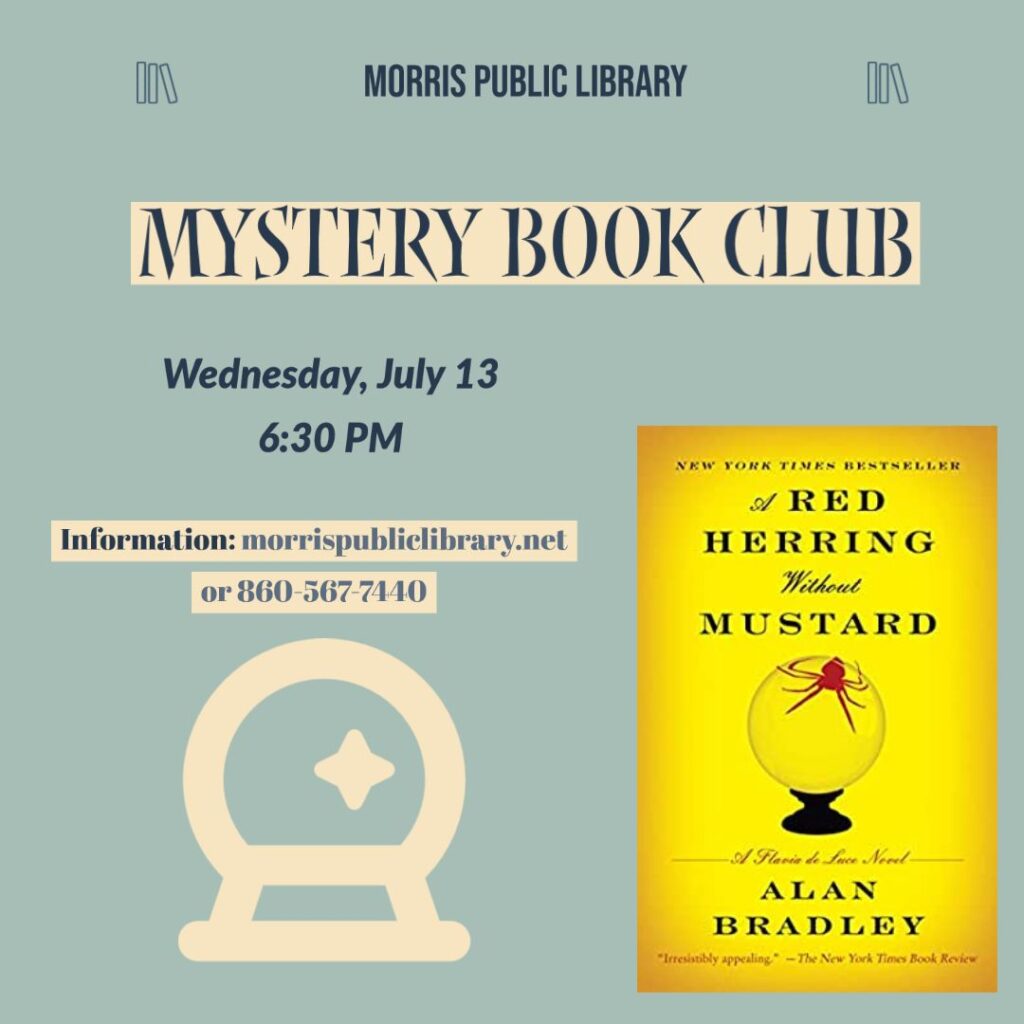 The Mystery Book Club will meet at the Morris Public Library on Wednesday, July 13, 6:30 PM and discuss "A Red Herring Without Mustard: A Flavia de Luce Novel" by Alan Bradley.
In this third novel in the series, the insidiously clever and unflappable eleven-year-old sleuth Flavia de Luce had asked a Gypsy woman to tell her fortune—never expecting to later stumble across the poor soul, bludgeoned almost to death in the wee hours in her own caravan. Was this an act of retribution by those convinced that the soothsayer abducted a local child years ago? Certainly Flavia understands the bliss of settling scores; revenge is a delightful pastime when one has two odious older sisters. But how could this crime be connected to the missing baby? As the red herrings pile up, Flavia must sort through clues fishy and foul to untangle dark deeds and dangerous secrets.
New registrations and book copy requests: 860-567-7440 or https://morrispubliclibrary.net/library-calendar-event…/