Popular Book Club, Tuesday, August 23, 7 PM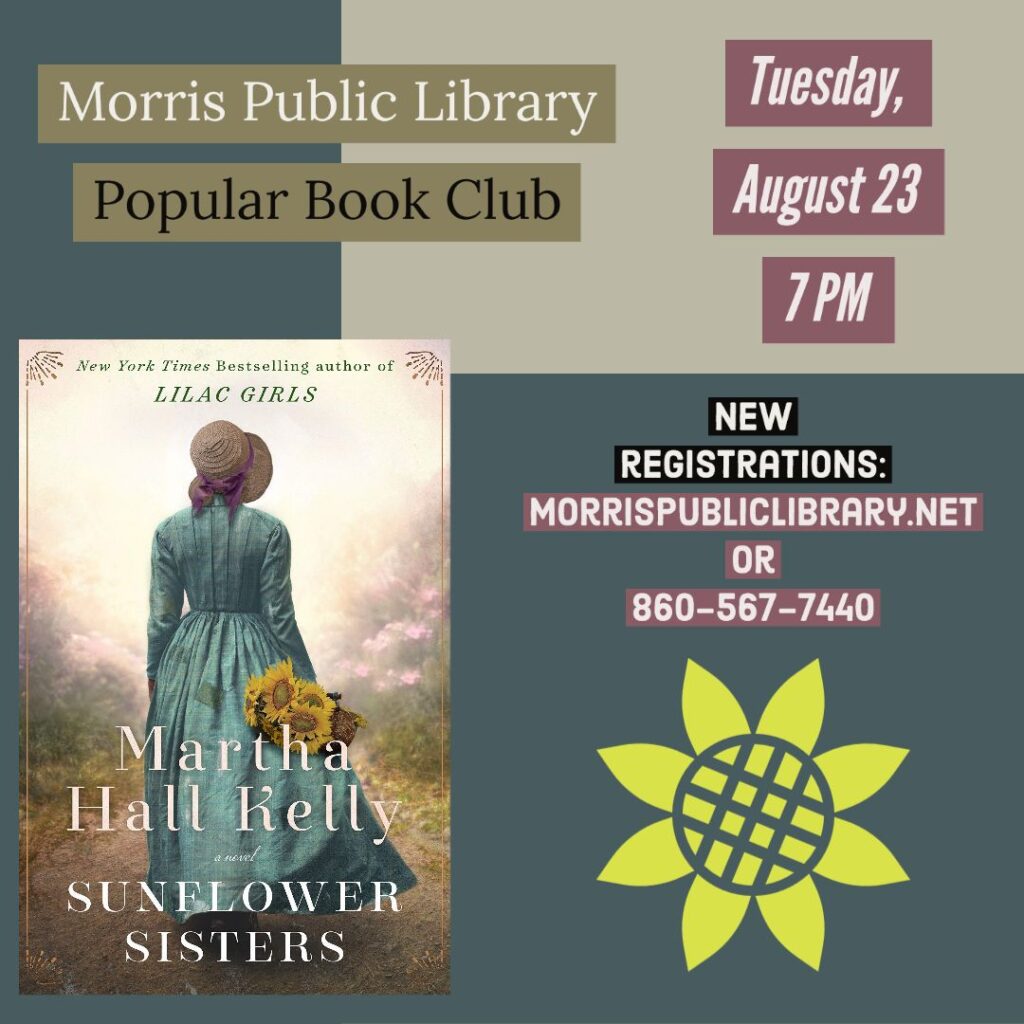 The Popular Book Club will meet at the Morris Public Library on Tuesday, August 23, 7 PM and discuss "Sunflower Sisters" by Martha Hall Kelly.
Martha Hall Kelly's Lilac Girls introduced readers to Caroline Ferriday. Now, in Sunflower Sisters, Kelly tells the story of Ferriday's ancestor Georgeanna Woolsey, a Union nurse during the Civil War whose calling leads her to cross paths with Jemma, a young enslaved girl who is sold off and conscripted into the army, and Anne-May Wilson, a Southern plantation mistress whose husband enlists.
Inspired by true accounts, Sunflower Sisters provides a vivid, detailed look at the Civil War experience, from the barbaric and inhumane plantations, to a war-torn New York City, to the horrors of the battlefield. It's a sweeping story of women caught in a country on the brink of collapse, in a society grappling with nationalism and unthinkable racial cruelty, a story still so relevant today.
New registrations and book copy requests: 860-567-7440 or https://morrispubliclibrary.net/library-calendar-event…/