Popular Book Club, Tuesday, February 28, 6:30 PM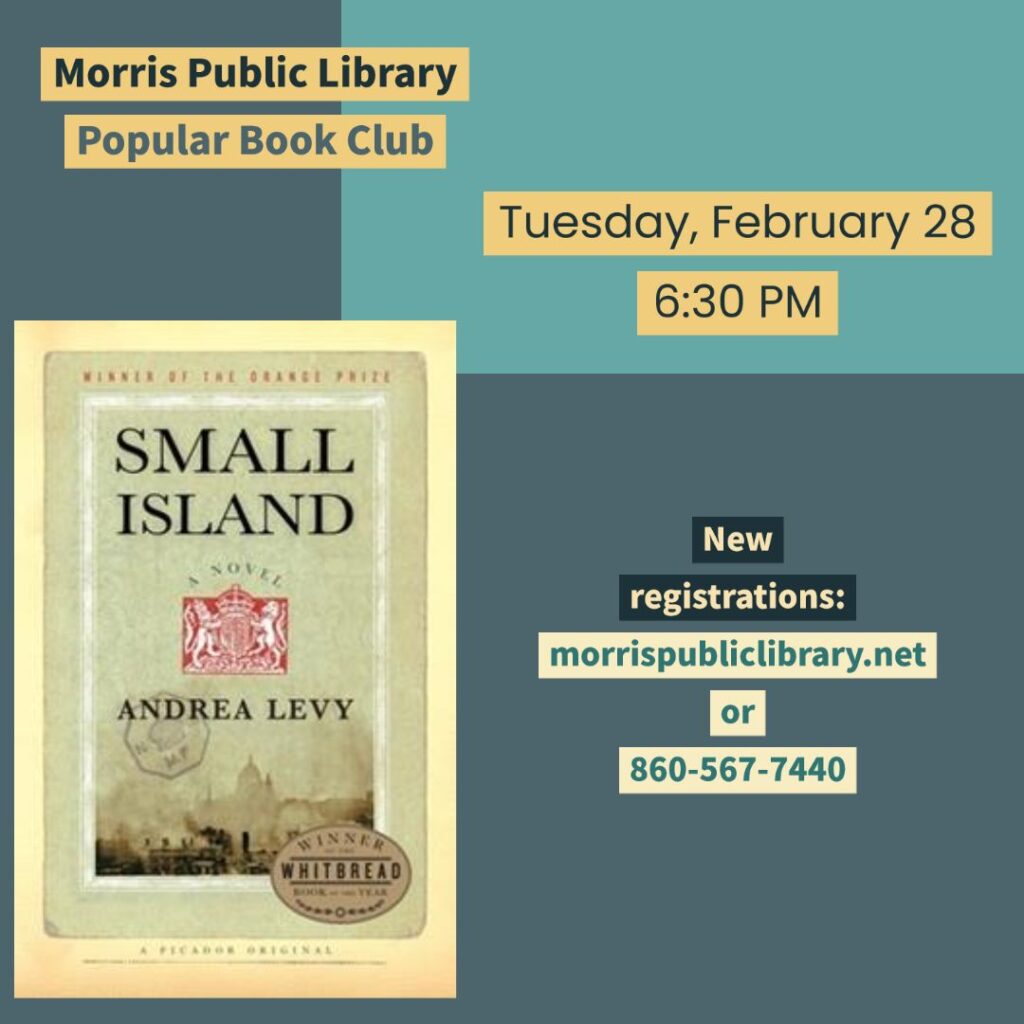 The Popular Book Club will take place at the Morris Public Library on Tuesday, February 28, 6:30 PM. The group will discuss "Small Island" by Andrea Levy.
An international bestseller. Andrea Levy's Small Island won the Orange Prize for Fiction, The Orange Prize for Fiction: Best of the Best, The Whitbread Novel Award, The Whitbread Book of the Year Award, and the Commonwealth Writers' Prize.
Hortense Joseph arrives in London from Jamaica in 1948 with her life in her suitcase, her heart broken, her resolve intact. Her husband, Gilbert Joseph, returns from the war expecting to be received as a hero, but finds his status as a black man in Britain to be second class. His white landlady, Queenie, raised as a farmer's daughter, befriends Gilbert, and later Hortense, with innocence and courage, until the unexpected arrival of her husband, Bernard, who returns from combat with issues of his own to resolve.
Told in these four voices, Small Island is a courageous novel of tender emotion and sparkling wit, of crossings taken and passages lost, of shattering compassion and of reckless optimism in the face of insurmountable barriers—in short, an encapsulation of that most American of experiences: the immigrant's life.
New registrations and book requests:
860-567-7440 or