Book Talk and Signing "The Ghost of Anne Boleyn," author Mary Doucette, Thursday, April 20, 6:30 PM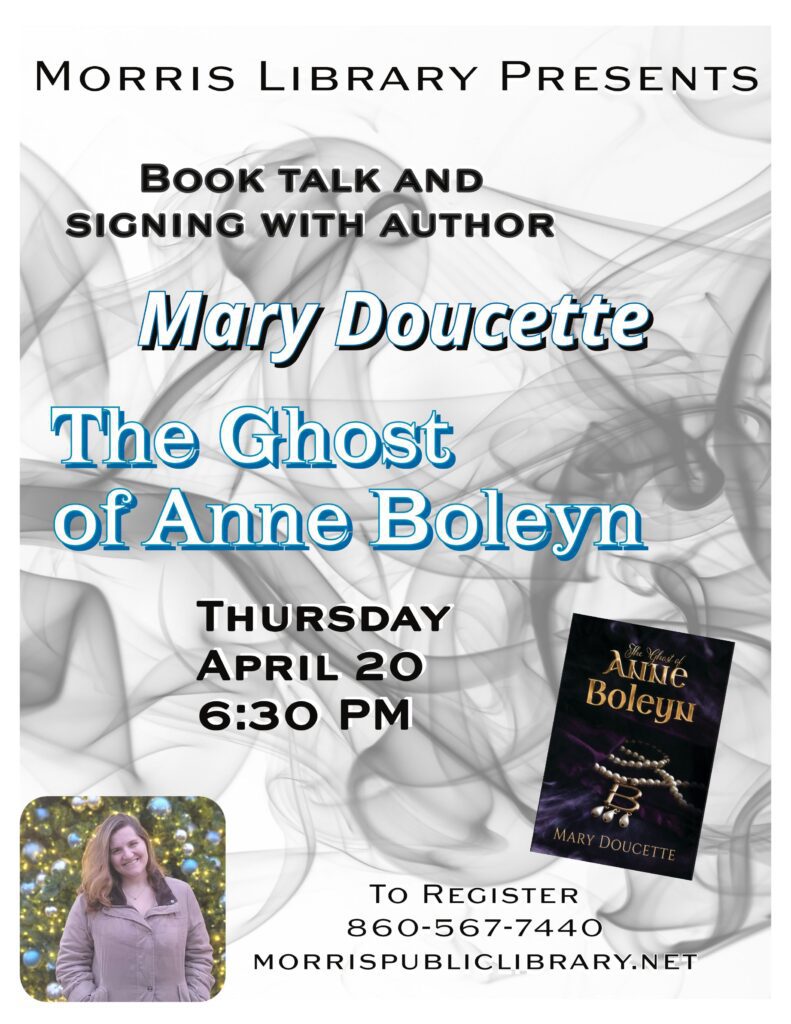 While on tour of the Tower of London, Malorie wanders into a hidden room and uncovers an ancient-looking pearl necklace with a golden letter B pendant. The long hidden pendant belonged to Anne Boleyn, who was once Queen of England and was eventually beheaded by her own husband. Malorie begins to see what seems to be the ghost of Anne when she touches the pendant.
About the author:
Mary Doucette has been an avid fan of Anne Boleyn and the Tudor era as a whole for many years. She was inspired to write The Ghost of Anne Boleyn after coming across a nonfiction article listing the places where Anne's ghost has allegedly been seen
Mary graduated from the University of Connecticut with a Bachelor of Arts in English and a Bachelor of Science in Business Management. She is pursuing her own start-up company, Zodiac Candles by Mary, where she makes astrologically inspired scented candles, as she continues working in the audiobook publishing industry. She is currently writing her second novel.
To register for the event with the Library: 860-567-7440 or https://morrispubliclibrary.net/library-calendar-event-registration/