"Edible Wild Mushrooms of Connecticut," Tuesday, August 8, 6:30 PM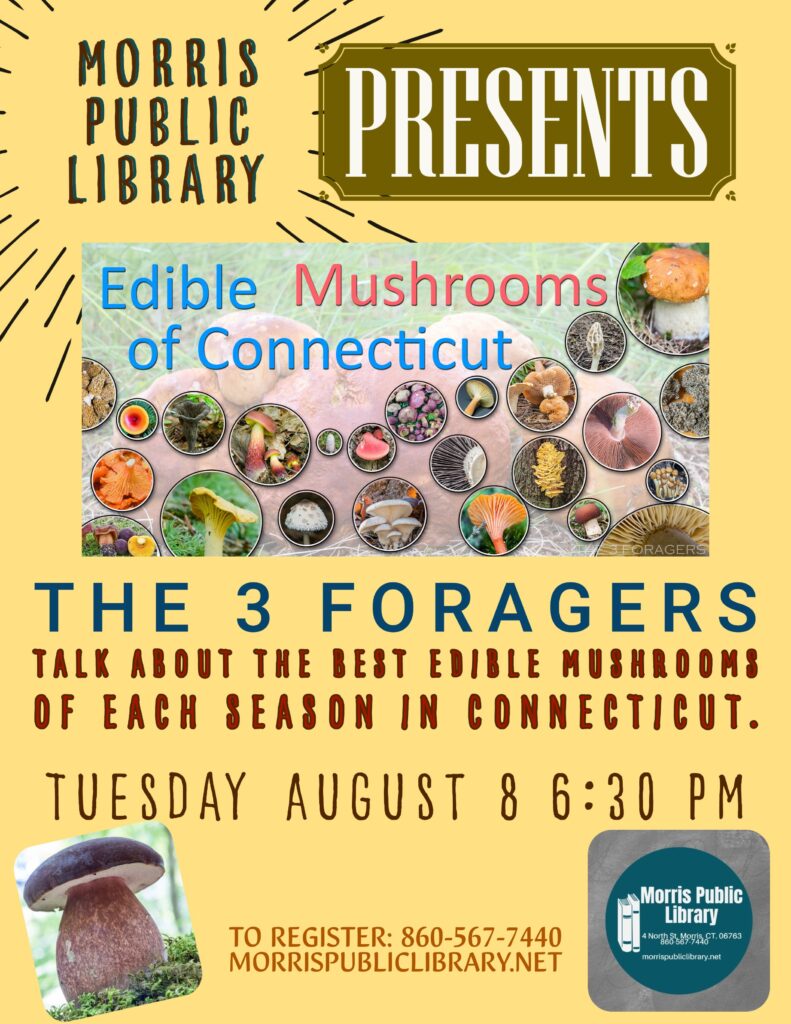 "Edible Wild Mushrooms of Connecticut" with The 3 Foragers, Morris Public Library, Tuesday, August 8, 6:30 PM
Wild mushroom hunting for food purposes is a satisfying and delicious hobby, and Connecticut has an abundance of tasty fungi to find. The diversity of species can be amazing as well as overwhelming, and The 3 Foragers will talk about the best edible mushrooms of each season. Photos of each mushroom are accompanied by appetizing images of dishes that feature the wild mushroom cooked in original recipes.
About The 3 Foragers:
The 3 Foragers are a family from southeastern Connecticut who have been identifying, photographing, and cooking with the edible plants and fungi of New England for more than 17 years. Their blog, Facebook page, and book all focus on family-friendly, environmentally sustainable harvest of both our native and invasive species of plants, and ways to incorporate these foods into your diet with original recipes.
Registration: https://morrispubliclibrary.net/library-calendar-event-registration/ or 860-567-7440.