NEW LINK! ON TUESDAYS, Facebook Live – Story Time Online! LINKS for Videos!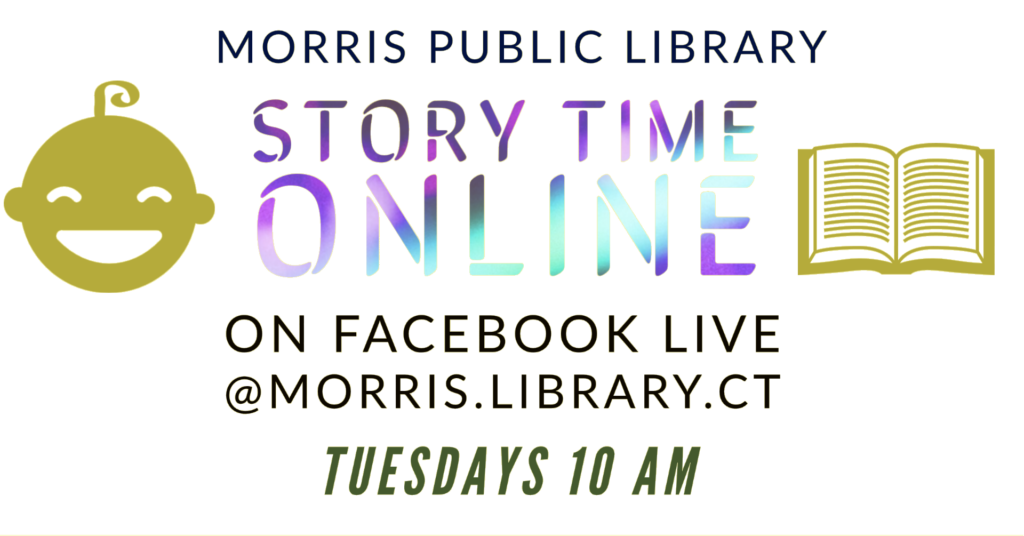 Join us on Facebook Live for Story Time Online on Tuesdays, at 10 am.
We will sing songs, say rhymes, read amazing books!
Our next Story and Music Time Online is on Tuesday, August 11, 2020, at 10 am.
Mark that you are going – and you will receive reminders for the event.
We are going LIVE promptly at 10 am, on Tuesdays!
Morris Public Library's Facebook Page – CLICK HERE.
Video Link to Story Time Online on July 21: