Welcome to the Morris Public Library
UPDATED!!

Now - Material pickup Tuesday-Saturday, including evening time slots!!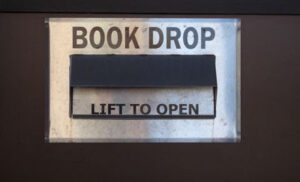 We are ready for your requests and questions, and are extending the curbside pickup, now offered Tuesday through Saturday by appointment, afternoon and evening time slots.
Bundles of books, specific material requests are available!
The staff members can now be reached by phone during our regular operating hours, Tuesday through Saturday -860-567-7440.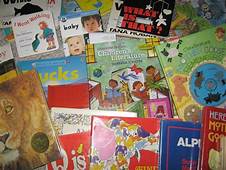 Steps to follow for requests and pickup:
Request a desired available material or a material bundle at morrispubliclibrary.net or by calling 860-567-7440 Tuesday-Friday 9 am – 1 pm, Saturday 10 am - 12 pm.
Morris Public Library materials only.
The requested materials can be picked up by appointment only (in ten-minute slots) Tuesday-Friday 2 pm-3 pm, 5 pm-6 pm, Saturday 1 pm-2 pm.
The items with your name on them will be downstairs in the Town Hall or outside the Community Room door on a table (weather-permitting).
Call 860-567-7440 to make an appointment.
As always, feel free to contact us at 860-567-7440 or egranoth@biblio.org with questions.
We accept your book/DVD returns now - just place them in our book drop. We will be emptying the drop every other day (to allow the 24-hour material quarantine time, per CDC) and will also clean the materials afterwards, as always.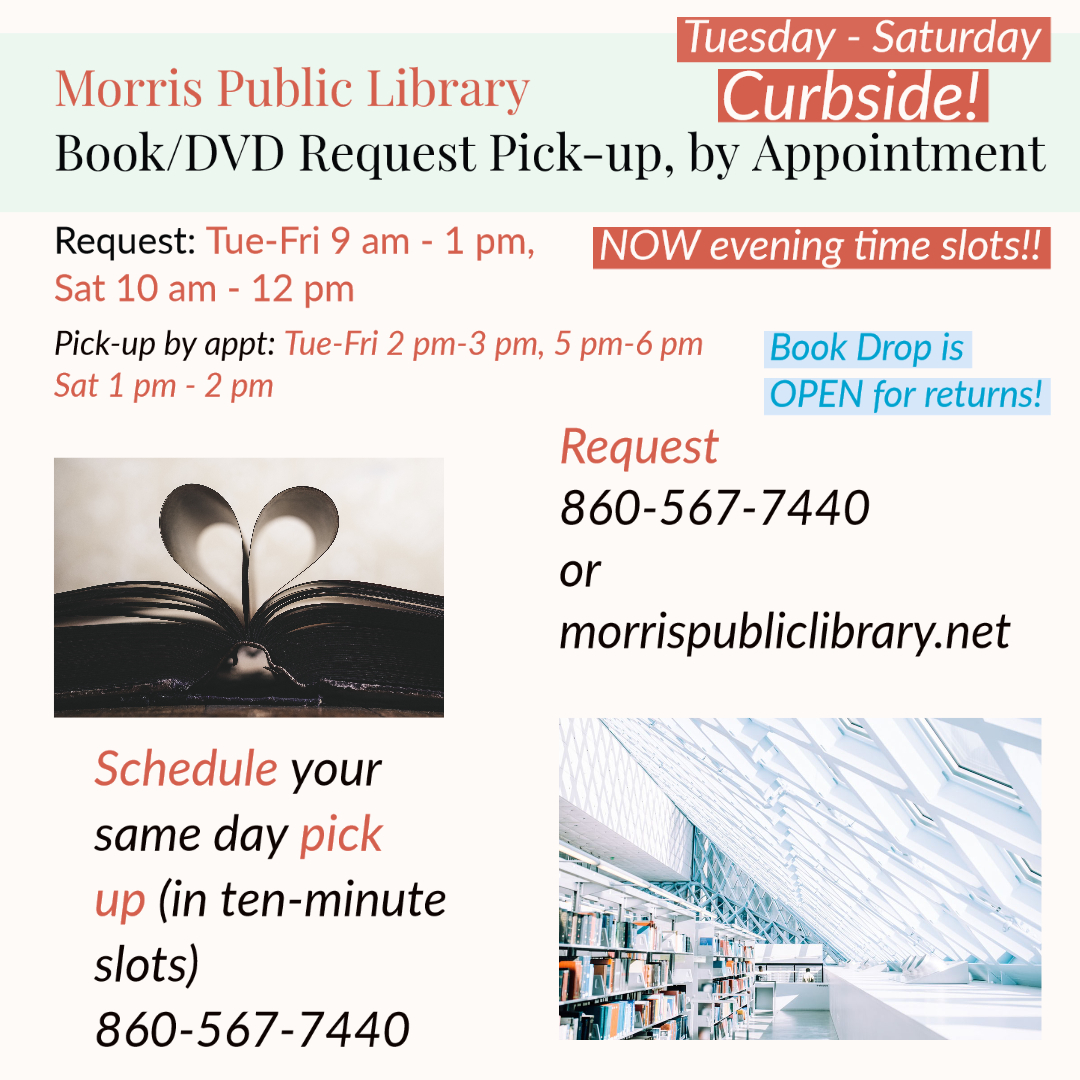 Our contacts:
phone (860-567-7440) or e-mail (egranoth@biblio.org)
Staff available during the regular library schedule:
Tuesday - Wednesday 10 am-8 pm
Thursday - Friday 1 pm - 8 pm
Saturday 10 am - 3 pm
Feel free to leave a message at any time, and we will get back to you!
Join us on Facebook Live for Story Time Online on Tuesdays, at 10 am.We will sing songs, say rhymes, read amazing books!Mark that you are going - and you will receive reminders for the event.We are going LIVE promptly at 10 am, on Tuesdays!Morris Public Library's Facebook Page – CLICK HERE. Video Link to the recording of Story Time Online, June 2: https://www.facebook.com/morris.library.ct/videos/vb.1676270532595003/252646922469657/?type=2&theater&notif_t=page_post_reaction&notif_id=1591107771935321 Video Link to the recording of Story Time Online, May 26: https://www.facebook.com/1676270532595003/videos/277221913464107/ Video Link to the recording ...
Read More

→
Constant Contact Newsletter
Sign up for our Constant Contact newsletter - upcoming events, new services, and other updates.
We have computers available to the public and
now we have WiFi service, so bring your laptop and go online anywhere in the library.
You can request materials from other Connecticut Libraries from home or at the Library. One of our Librarians will assist you. Return any books borrowed from other libraries here in Morris.