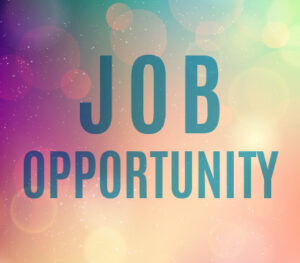 The Morris Public Library is accepting applications for a Library Assistant to assist the Library Director in all aspects of library operation including circulation, material processing, technology assistance, and creation of promotional flyers. Library Assistant would also work at the main circulation desk. This position consists of 19 hours per week and may include day and evening hours, Saturdays and requires flexibility. Several years' experience in library work, graduation from a four year accredited college/university or any equivalent combination of training and experience which provides the required knowledge, skills and abilities are highly desired.
Please send resume and cover letter to Library Director Elena Granoth via email at egranoth@biblio.org by 12:00 p.m., Friday, August 14, 2020. AA/EOE
Library Director: Elena Granoth
Library Assistant, Technology: Yvonne Kelly
Library Assistant, Children: Susan Ruppert
Library Assistant:
Chairman:  Nancy Lundquist
Treasurer: Sally Irwin
Jennifer Whittlesey
Virginia Williamson
Beverly Huntley
Maureen Fitzpatrick
The Mission of the Morris Public Library is to serve the citizens in our community by providing easy access to resources that meet their informational and recreational needs.
Our goal is to provide adequate facilities, personnel, and points of access that maximize utilization of the library, provide programs and services that serve the needs of the community, provide a collection of materials that meets the needs of the community, and continue to improve the services provided.