Mystery Book Club, Wednesday, April 12, 6:30 PM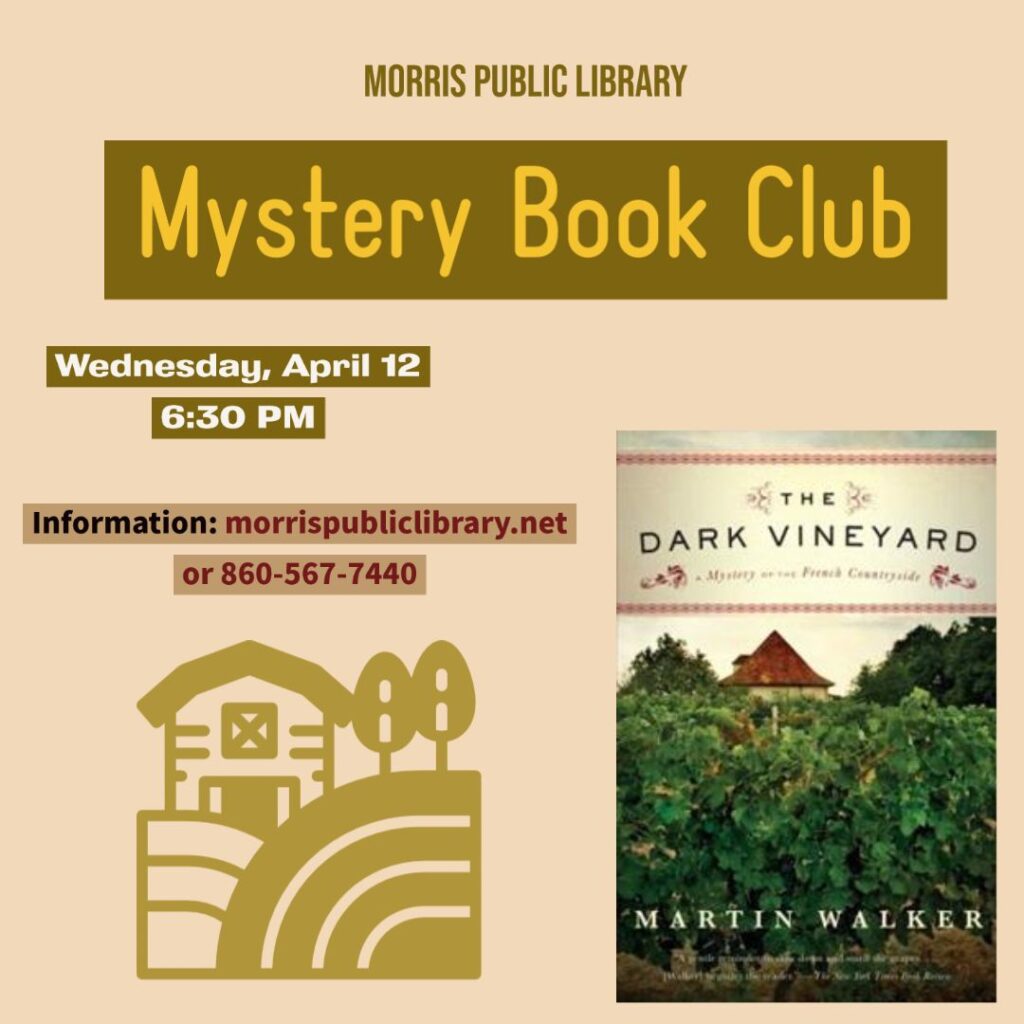 The Mystery Book Club will take place at the Morris Public Library on Wednesday, April 12, 6:30 PM, and the group will discuss "The Dark Vineyard" by Martin Walker.
A prolific journalist, Martin Walker has crafted a mystery series that deftly blends the stylings of Peter Mayle and Alexander McCall Smith. Chief Bruno Courreges loves life in his small French village. One day his idyll is disturbed when a local research station for genetically modified crops is burned down. An enclave of environmentalists seems to be the most likely culprit, but soon Bruno uncovers evidence that makes the case infinitely more complicated.
E-audio: https://www.hoopladigital.com/title/13535240
New registrations and book requests:
860-567-7440 or https://morrispubliclibrary.net/library-calendar-event-registration/