Mystery Book Club, Wednesday, June 14, 6:30 PM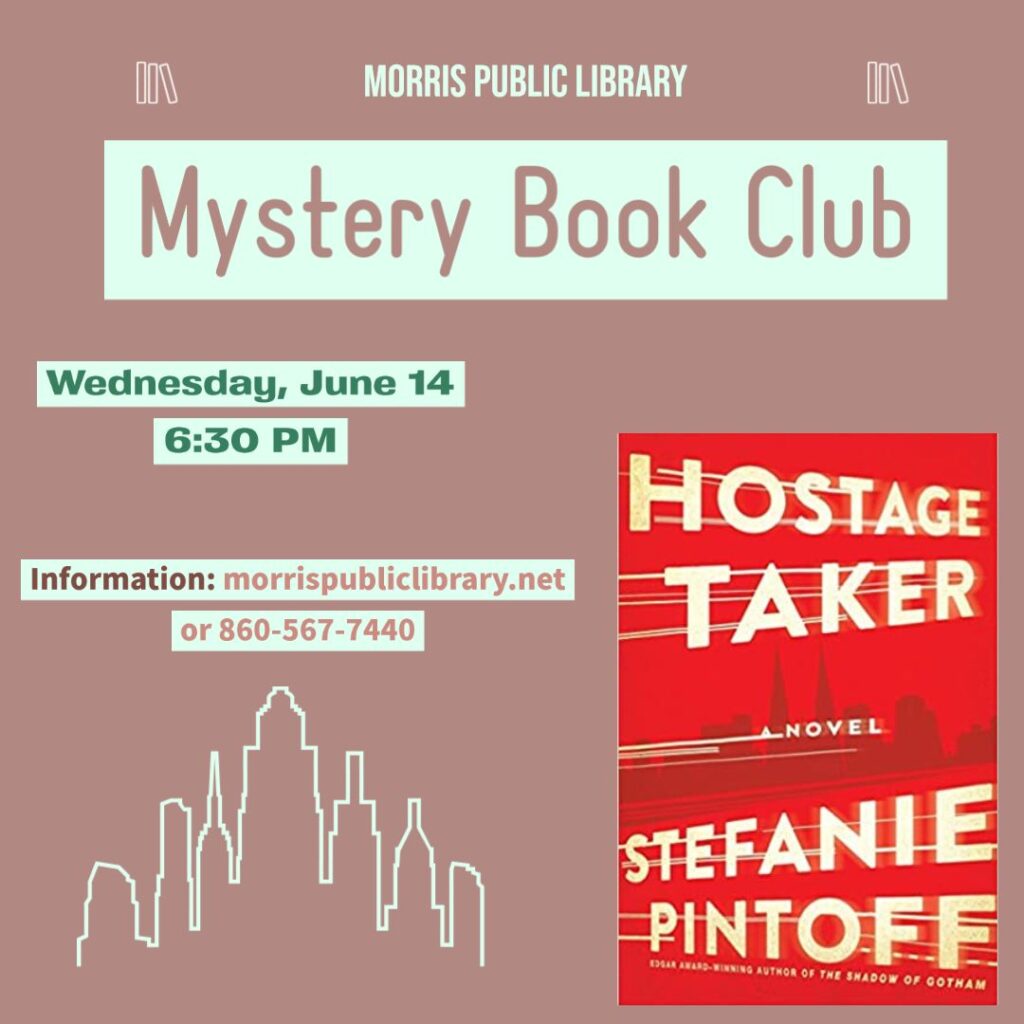 The Mystery Book Club will meet at the Morris Public Library on Wednesday, June 14, at 6:30 PM to discuss "Hostage Taker" by Stefanie Pintoff.
In the hushed quiet of early morning Manhattan, in front of the towering bronze doors of Saint Patrick's Cathedral, a young woman holds a sign that reads: HELP ME. For one FBI agent, a madman's terrified hostages, and an entire city, a long and harrowing day is about to unfold.
The hostage taker's identity is unknown. But he knows who FBI agent Eve Rossi is—and everything about her past. Along with her presence, he demands five witnesses: ordinary people with some hidden connection. Defying her superiors, Eve begins a deadly dance with an adversary whose intentions are surely sinister, whose endgame is anything but certain, and whose cunning keeps him one step ahead at every turn.
As Eve manages a taut hostage situation, she relies on the combined skills of her team—a secret unit inspired by France's most notorious criminal and made up of ex-convicts with extraordinary talents, oversized egos, and contempt for the rules.
Eve is up against a rapidly ticking clock. But the dangerous man calling the shots has a timetable of his own—and a searing question for his targets: What are you guilty of? As shocking revelations surface, so does another crisis nobody could anticipate—one not even Eve and her team may be able to stop.
E-audio: https://www.hoopladigital.com/title/11414170
New registrations and hard cover book requests:
860-567-7440 or https://morrispubliclibrary.net/library-calendar-event…/