Adults and General Audience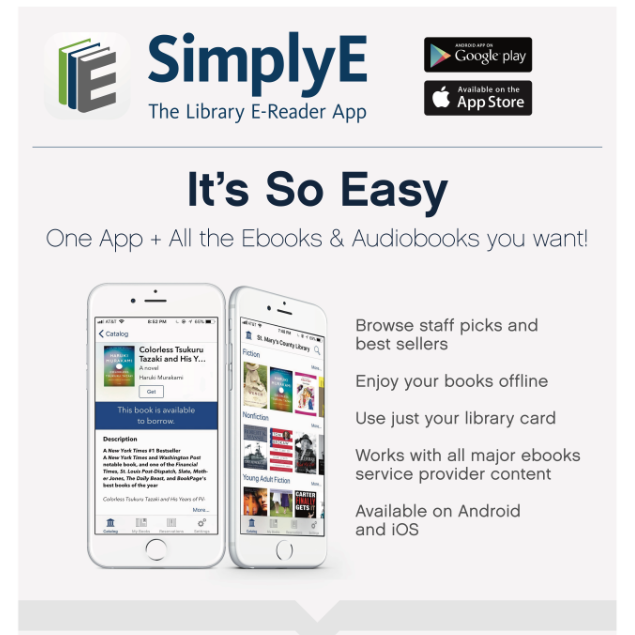 Morris Public Library patrons can now use the new SimplyE app to check out eBooks and digital audio books from Digital Public Library of America Exchange, Overdrive (Libby), RBDigital (Recorded Books) – all from one app! Download it today and start reading or listening in just three steps: browse, select, and read (or listen)!
SimplyE is available on the App Store or Google Play
Need more help? Read our guide to using SimplyE.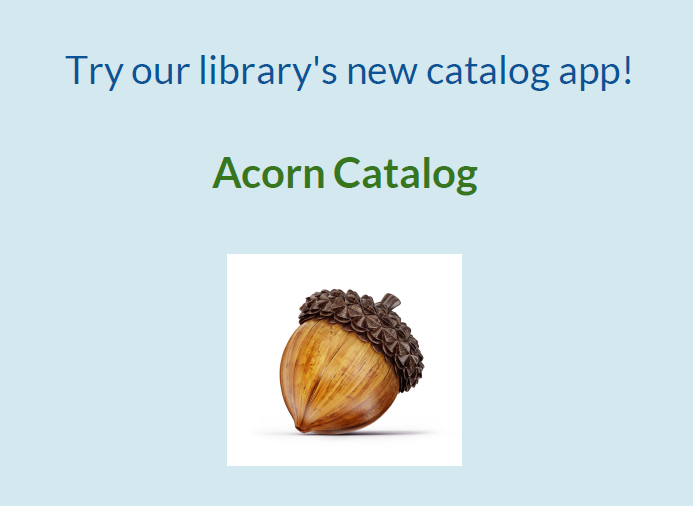 We are pleased to announce that Bibliomation's Acorn Catalog app is now available on Google Play (Android) and the App Store (iOS)!   With the Acorn Catalog app, you can search for items, place holds, see what you have checked out, and renew items (in your home Library and other Bibliomation Libraries.)
We'd love to receive any feedback from you - enjoy!
MORRIS PUBLIC LIBRARY ADDS FILM STREAMING SERVICE, KANOPY
With Kanopy, Morris Public Library Patrons Will Have Access to more than 30,000 Films, For FREE
The popular on-demand film streaming service Kanopy is now available for free at the Morris Public Library. Library card holders can access Kanopy and sign up to start streaming films on instantly by visiting https://morrispubliclibrary.kanopy.com
Films can be streamed from any computer, television, mobile device or platform by downloading the Kanopy app for iOS, Android, AppleTV, Chromecast or Roku.
Offering what the New York Times calls "a garden of cinematic delights," Kanopy showcases more than 30,000 of the world's best films, including award-winning documentaries, rare and hard-to-find titles, film festival favorites, indie and classic films, and world cinema with collections from Kino Lorber, Music Box Films, Samuel Goldwyn, The Orchard, The Great Courses, PBS and thousands of independent filmmakers.
Featuring a subdivision Kanopy Kids, the service gives access to a collection of high quality children's programs to help young viewers develop empathy, mindfulness and critical thinking.
Kanopy is sponsored by the Friends of the Morris Public Library.
To access Kanopy at the Morris Public Library: https://morrispubliclibrary.kanopy.com;
Help with Kanopy: https://help.kanopy.com/hc/en-us
Information: 860-567-7440 or https://morrispubliclibrary.net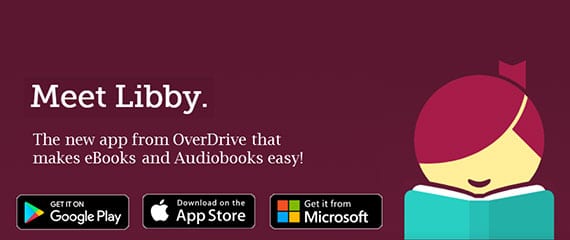 Did you know your local library has thousands of ebooks and audiobooks?
You can borrow them, instantly, for free, using just the device in your hand.
DOWNLOAD FOR FREE FOR YOUR PHONE OR TABLET:
FOR DIRECTIONS ON HOW TO USE

SUSPENDED - One-On-One Technology Assistance
The Morris Public Library offers one-on-one Technology Assistance in half hour tech class sessions on Tuesdays (3 pm- 3:30pm) and Fridays (4:30 pm-6 pm) by appointment. Learn to use a computer, a smart phone or a tablet, find out about how to download library ebooks and audiobooks to your device and use our online catalog to request materials independently. To register: call 860-567-7440 or visit the circulation desk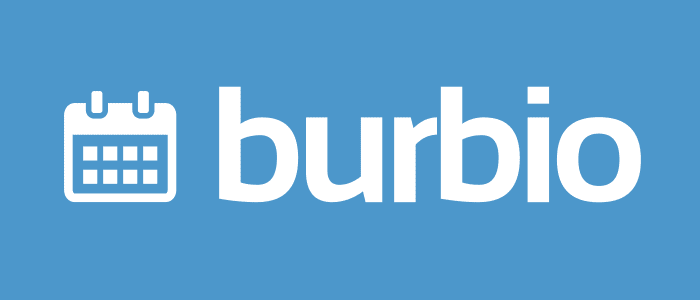 Morris Public Library is now on Burbio
We are excited to announce that our events are now on burbio.com and Amazon Alexa.
Join Burbio - for FREE - to follow our calendar and get email updates on upcoming events!
You can also enable the Burbio Skill to ask Alexa about our upcoming events.

The Morris Public Library is introducing Wowbrary
Wowbrary, a digital subscription service that sends patrons FREE e-mail alerts about Library's newest books, movies and other materials. The service also allows one to reserve the bestsellers instantly, provides the early notification about the newly added Library materials, and is completely private. To sign up for weekly emails: www.wowbrary.org. The service is sponsored by the Friends of the Morris Public Library.
For more information: 860-567-7440.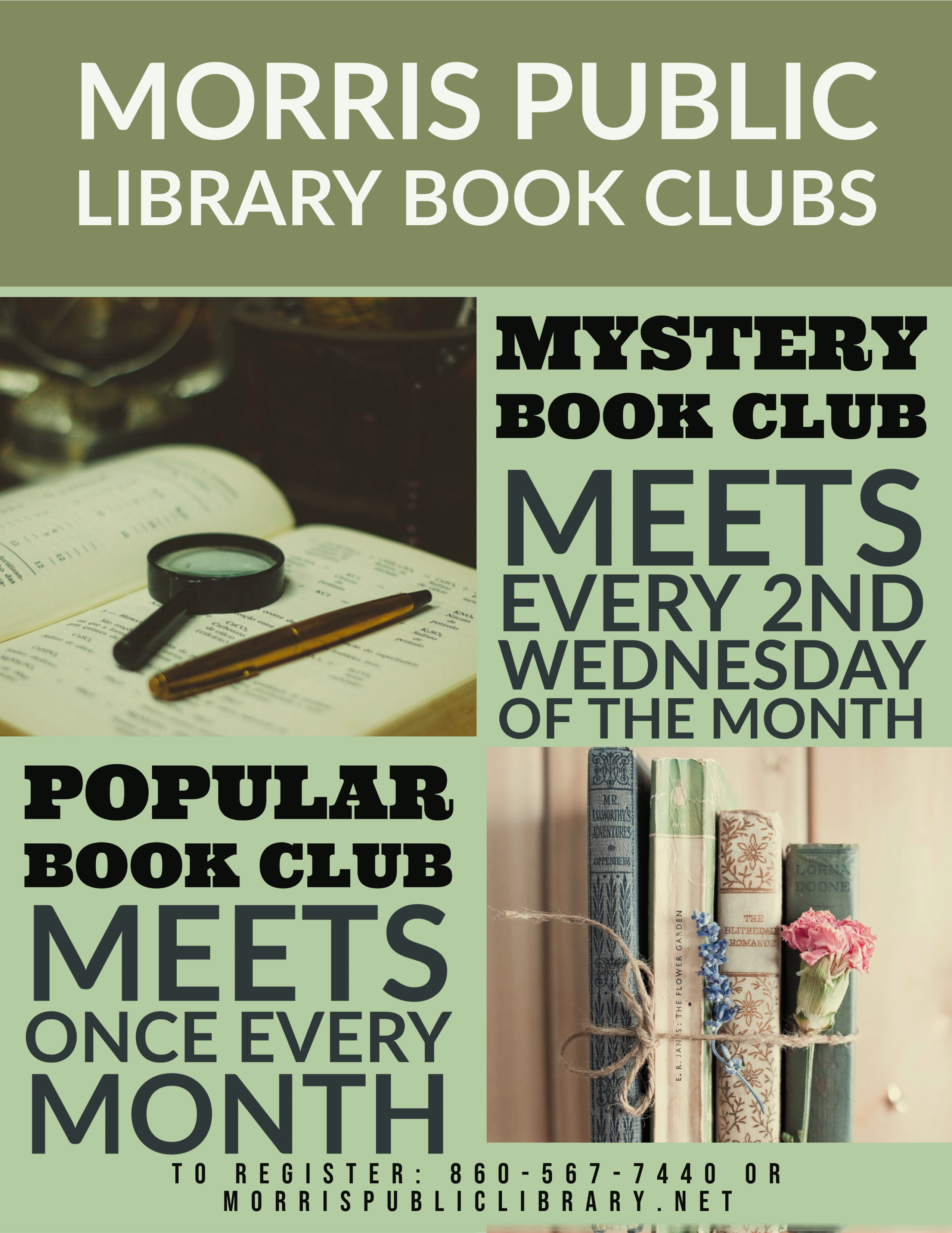 Morris Public Library Book Clubs
The Mystery Book Club meets at the Morris Public Library every second Wednesday of the month.
The Popular Book Club gathers at the Library once every month.
For updates: 860-567-7440 or morrispubliclibrary.net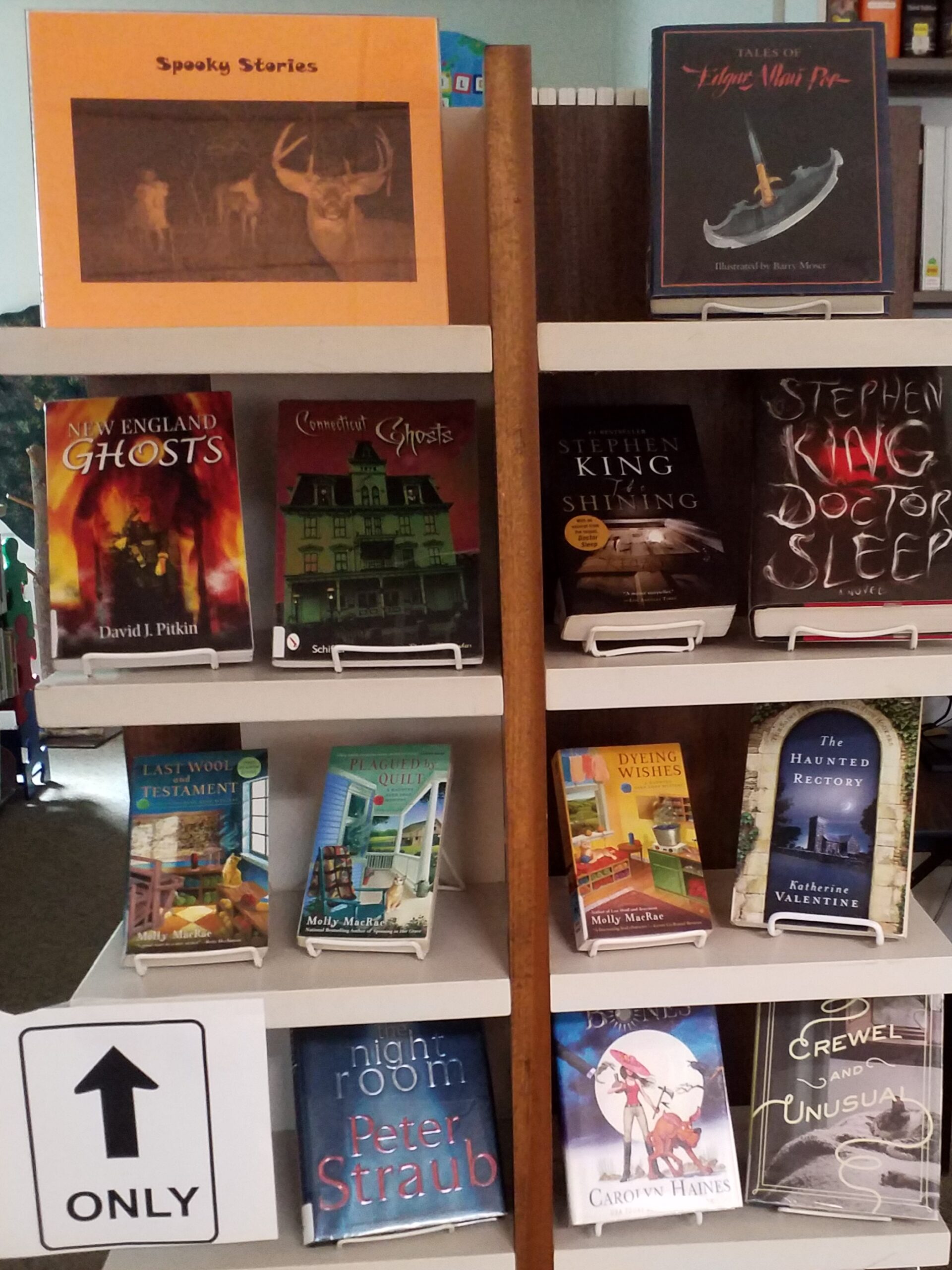 Fall into the season with "Spooky Stories" from our October Center Shelf Display.
Real-life haunted tales and cozy sleuth mysteries - a variety for every reader!
"Halloween is Almost Here and I Can Hardly Wait!"
Our new glass cabinet display is devoted to October holiday celebrations and autumn gifts.
Cut the Cord to Cable, with Ron Fairchild, September 16, 2020
Organize your home the Marie Kondo Way, with Christine Thorn, May 14, 2020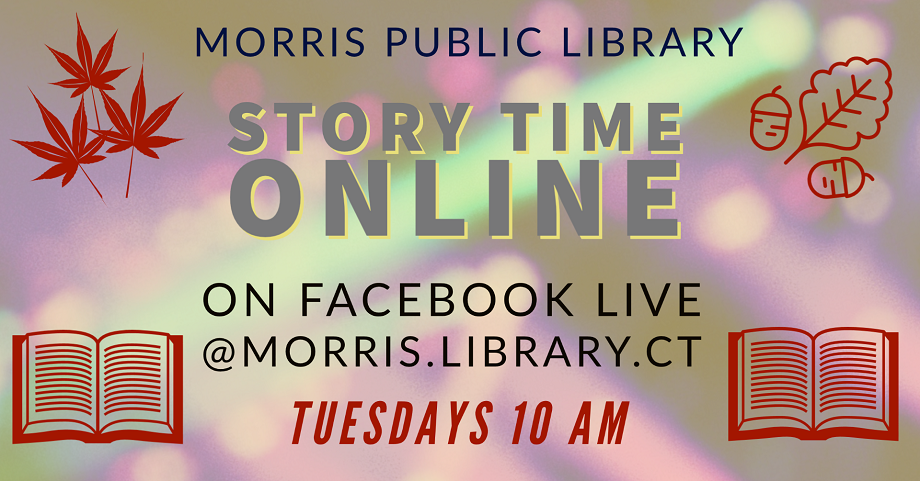 Currently ONLINE - Story and Music Time at the Morris Public Library
The Morris Public Library offers the Story and Music Time Program for the participants' ages 0-4 every Tuesday at 10 am.
Play games, sing songs, read a story, do a craft with our children's coordinator Ms. Sue.
Registration is requested: 860-567-7440.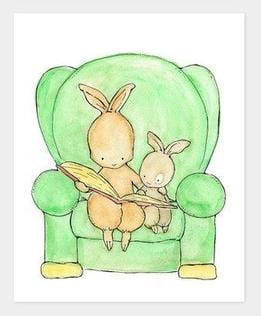 The Morris Public Library supports the 1,000 Books Before Kindergarten
Beginning October 1, 2018, families are invited to join the 1,000 Books Before Kindergarten program at the Morris Public Library.
The 1,000 Books Before Kindergarten program is a nationwide challenge that encourages parents and caregivers to regularly read aloud to their children. By reading just one book a night, families can reach the 1,000-book goal in three years and provide their children essential early literacy skills.
The program is available to all families with children (ages 0-5).
For more information, please call the library at 860-567-7440 or visit our website, www.morrispubliclibrary.net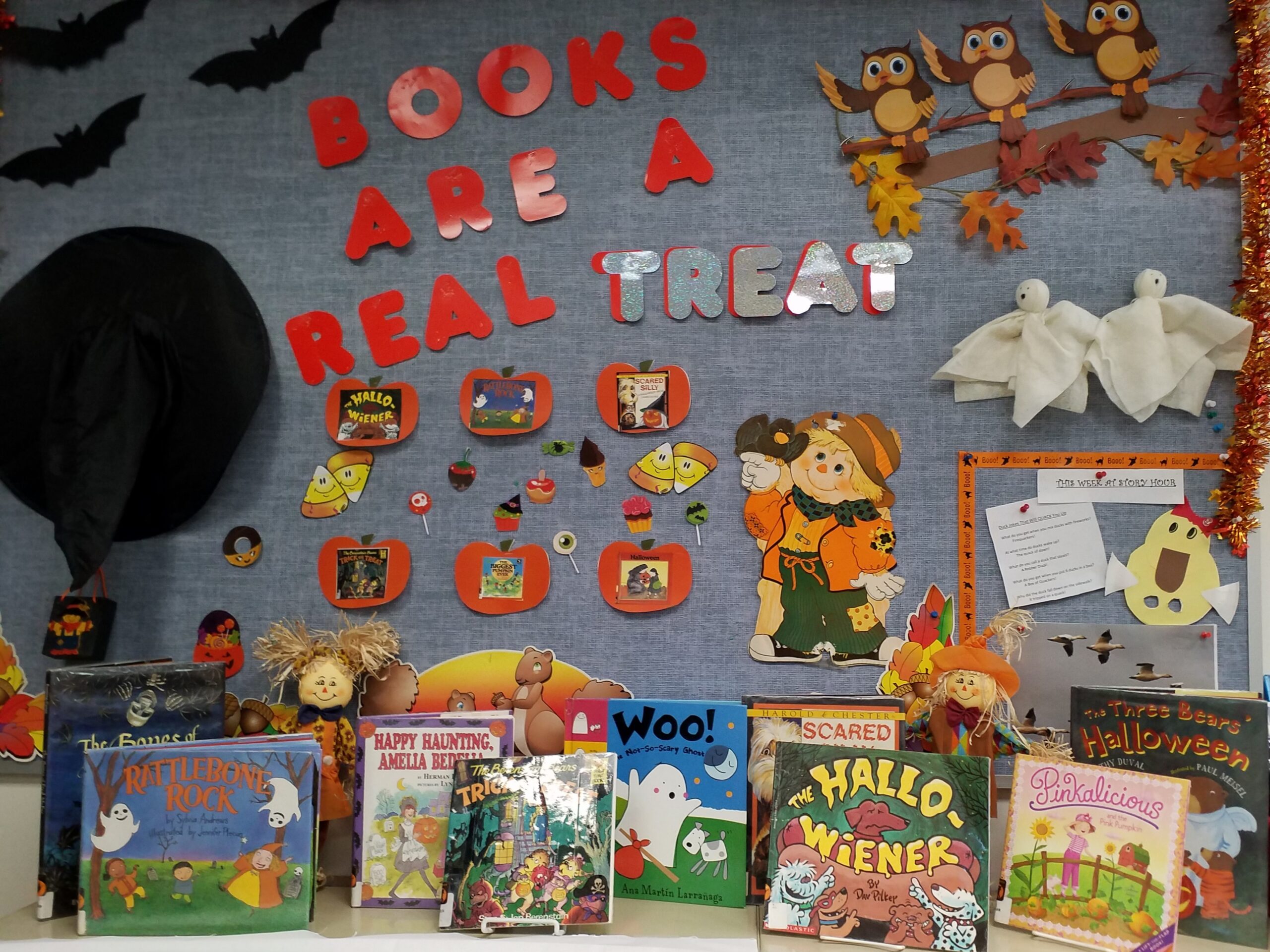 "Books are a Real Treat" is our new bulletin board and book display in the Children's Corner!
We celebrate October Holidays reading seasonal books and learning interesting facts.