Programs and Services
The Morris Public Library offers a variety of programs and services to the members of our community.
We have a wide variety of books and magazines available for our patrons, digitally and in hard copies; DVDs and Audio Books, rotating and permanent collections; museum passes, newspapers, games are also offered at the Library. Multiple online resources, e-books, audiobooks, research databases for all ages are an essential part of our collection and can be accessed through our website on your device or through a computer at our Library. One-one-one technology assistance is also offered to interested patrons, at a convenient appointment time.
We have expanded our programming efforts following the requests of the community. We offer Summer and Winter Reading  Programs for every age and interest group, have enhanced our Early Literacy programming (Story and Music Time, 1000 Books Before Kindergarten), have introduced a variety of programs  for school age children (Pajama Story Time, After School Stories and Crafts and more!)
Adult/General Audience events at the Library draw participants of different interests and backgrounds.
Adults and General Audience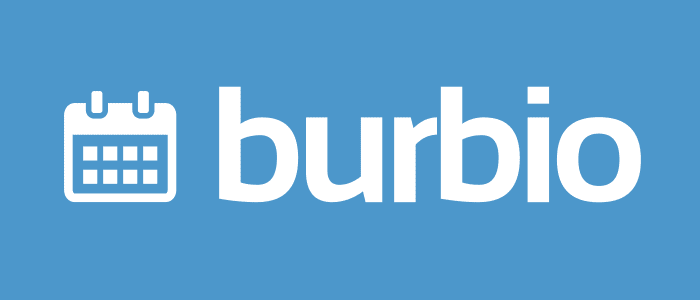 Morris Public Library is now on Burbio
We are excited to announce that our events are now on burbio.com and Amazon Alexa.
Join Burbio - for FREE - to follow our calendar and get email updates on upcoming events!
You can also enable the Burbio Skill to ask Alexa about our upcoming events.

The Morris Public Library is introducing Wowbrary
Wowbrary, a digital subscription service that sends patrons FREE e-mail alerts about Library's newest books, movies and other materials. The service also allows one to reserve the bestsellers instantly, provides the early notification about the newly added Library materials, and is completely private. To sign up for weekly emails: www.wowbrary.org. The service is sponsored by the Friends of the Morris Public Library.
For more information: 860-567-7440.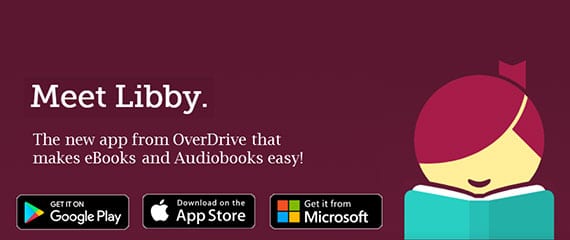 Did you know your local library has thousands of ebooks and audiobooks?
You can borrow them, instantly, for free, using just the device in your hand.
DOWNLOAD FOR FREE FOR YOUR PHONE OR TABLET:
FOR DIRECTIONS ON HOW TO USE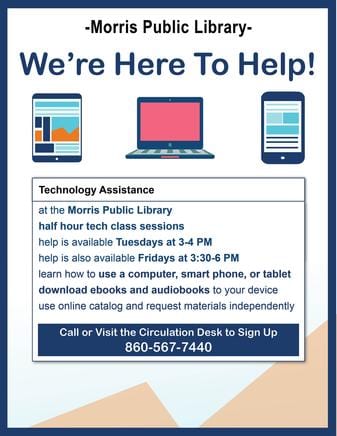 One-On-One Technology Assistance
The Morris Public Library offers one-on-one Technology Assistance in half hour tech class sessions on Tuesdays (3 pm- 4pm) and Fridays (3:30 pm-6 pm) by appointment. Learn to use a computer, a smart phone or a tablet, find out about how to download library ebooks and audiobooks to your device and use our online catalog to request materials independently. To register: call 860-567-7440 or visit the circulation desk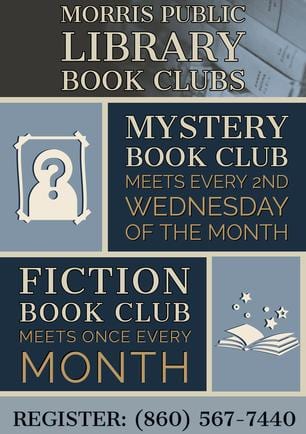 Mystery and Fiction Book Clubs
The Mystery Book Club will meet at the Morris Public Library on Wednesday, April 10, at 6:30 p.m. and discuss "A Question of Blood" by Ian Rankin.
The book is an Inspector Rebus Mystery that introduces a former soldier and recluse, who murders two 17-year-old students at a posh Edinburgh boarding school. Inspector John Rebus immediately suspects there is more to the case than meets the eye.

To register for the club and reserve your copy of the book: 860-567-7440 or https://morrispubliclibrary.net/library-calendar-event-registration/
Our Fiction Book Club gathers at the Library monthly or bi-monthly at 7 PM.
The next meeting of the Club is scheduled for Tuesday, April 23, at 7 pm.
The group will discuss "Funny Girl" by Nick Hornby, the bestselling author of High Fidelity, About a Boy, and A Long Way Down. 
Set in 1960's London, Funny Girl  is a lively account of the adventures of the intrepid young Sophie Straw as she navigates her transformation from provincial ingénue to television starlet amid a constellation of delightful characters. 
To register for the book clubs: 860-567-7440 or morrispubliclibrary.net
Art Around the Box 2019 Auction Entries is our new glass cabinet display featuring fine art, antiques and unique collectibles that will be auctioned off at Art Around the Box at South Farms, Morris, CT, on March 23, 2019, 3-7 P.M.
More information about the event: https://morrispubliclibrary.net/friends-and-fundraising/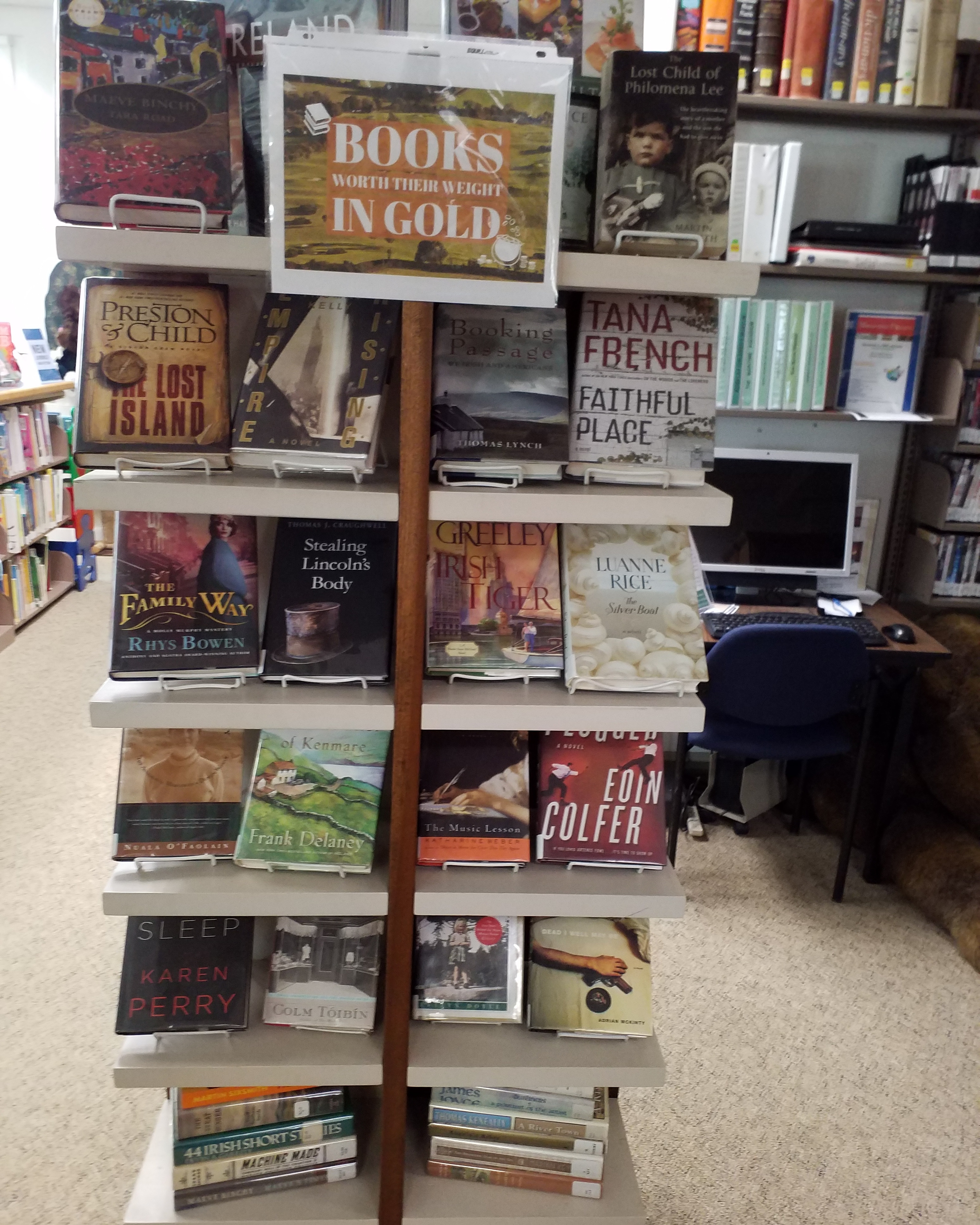 "Books Worth Their Weight In Gold" is our new Center Shelf Display dedicated to the upcoming St. Patrick's Day featuring all-worth-reading books!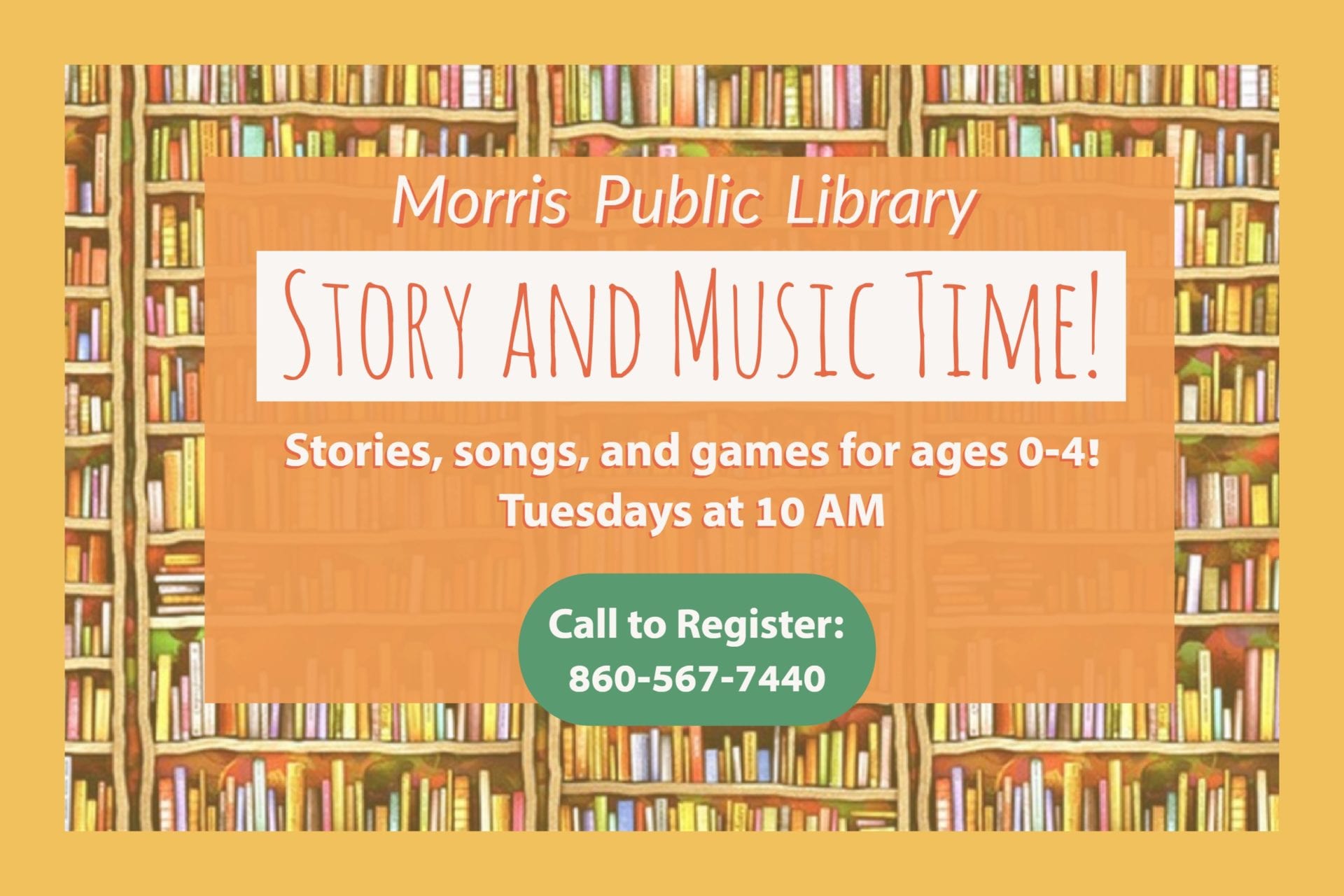 Story and Music Time at the Morris Public Library
The Morris Public Library offers the Story and Music Time Program for the participants' ages 0-4 every Tuesday at 10 am.
Play games, sing songs, read a story, do a craft with our children's coordinator Ms. G.
Registration is requested: 860-567-7440.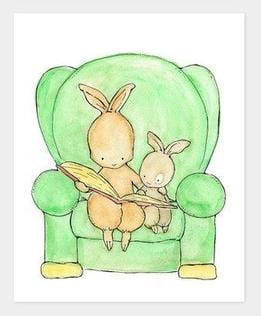 The Morris Public Library supports the 1,000 Books Before Kindergarten
Beginning October 1, 2018, families are invited to join the 1,000 Books Before Kindergarten program at the Morris Public Library.
The 1,000 Books Before Kindergarten program is a nationwide challenge that encourages parents and caregivers to regularly read aloud to their children. By reading just one book a night, families can reach the 1,000-book goal in three years and provide their children essential early literacy skills.
The program is available to all families with children (ages 0-5).
For more information, please call the library at 860-567-7440 or visit our website, www.morrispubliclibrary.net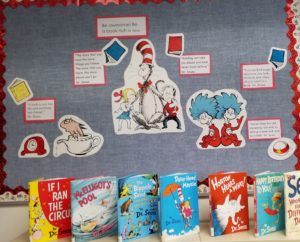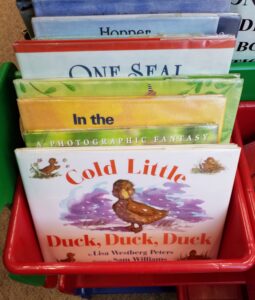 "Be awesome! Be a book nut!" is our Children' Area Display that welcomes Dr. Seuss's Birthday.
Choose a whimsical read and go on a journey to rediscover fabulous characters!
Are we ready for spring yet?
Our Children's Area offers various beginning-of-spring book choices - spring animals are warming up in the bright sunshine and are inviting you to enjoy your favorite spring read to welcome the change of season.