Programs and Services
The Morris Public Library offers a variety of programs and services to the members of our community.
We have a wide variety of books and magazines available for our patrons, digitally and in hard copies; DVDs and Audio Books, rotating and permanent collections; museum passes, newspapers, games are also offered at the Library. Multiple online resources, e-books, audiobooks, research databases for all ages are an essential part of our collection and can be accessed through our website on your device or through a computer at our Library. One-one-one technology assistance is also offered to interested patrons, at a convenient appointment time.
We have expanded our programming efforts following the requests of the community. We offer Summer and Winter Reading  Programs for every age and interest group, have enhanced our Early Literacy programming (Story and Music Time, 1000 Books Before Kindergarten), have introduced a variety of programs  for school age children (Pajama Story Time, After School Stories and Crafts and more!)
Adult/General Audience events at the Library draw participants of different interests and backgrounds.
Adults and General Audience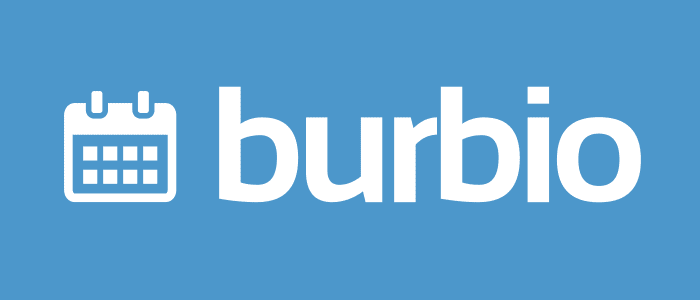 Morris Public Library is now on Burbio
We are excited to announce that our events are now on burbio.com and Amazon Alexa.
Join Burbio - for FREE - to follow our calendar and get email updates on upcoming events!
You can also enable the Burbio Skill to ask Alexa about our upcoming events.

The Morris Public Library is introducing Wowbrary
Wowbrary, a digital subscription service that sends patrons FREE e-mail alerts about Library's newest books, movies and other materials. The service also allows one to reserve the bestsellers instantly, provides the early notification about the newly added Library materials, and is completely private. To sign up for weekly emails: www.wowbrary.org. The service is sponsored by the Friends of the Morris Public Library.
For more information: 860-567-7440.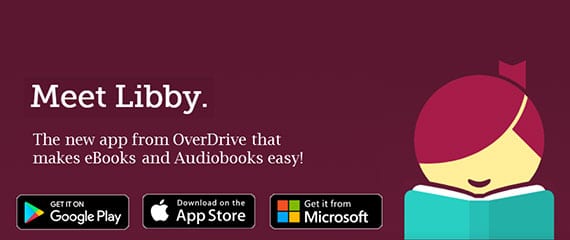 Did you know your local library has thousands of ebooks and audiobooks?
You can borrow them, instantly, for free, using just the device in your hand.
DOWNLOAD FOR FREE FOR YOUR PHONE OR TABLET:
FOR DIRECTIONS ON HOW TO USE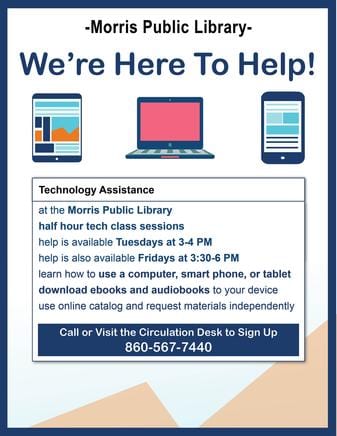 One-On-One Technology Assistance
The Morris Public Library offers one-on-one Technology Assistance in half hour tech class sessions on Tuesdays (3 pm- 4pm) and Fridays (3:30 pm-6 pm) by appointment. Learn to use a computer, a smart phone or a tablet, find out about how to download library ebooks and audiobooks to your device and use our online catalog to request materials independently. To register: call 860-567-7440 or visit the circulation desk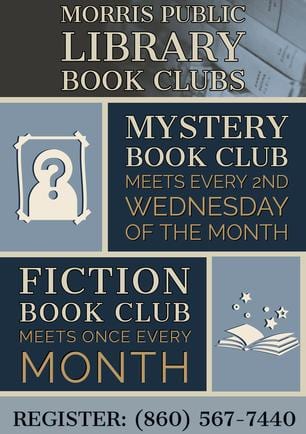 Mystery and Fiction Book Clubs
The Mystery Book Club will meet at the Morris Public Library on Wednesday, February 13, at 6:30 pm and discuss "Dog Eat Dog" by Laurien Berenson.
The novel welcomes the readers to an elite Connecticut kennel club where shocking secrets gnaw at the best of the breed and competition has a sharp--and deadly--bite.  The protagonist's (Melanie Travis) entrée into the exclusive Belle Haven Kennel Club has been met with a grisly murder. Unfortunately, the only witnesses to the crime were the victim's startled pair of Beagles.
To register with the Library and reserve a copy of the book: 860-567-7440
New members are always welcomed!
Our Fiction Book Club gathers at the Library monthly or bi-monthly at 7 PM.
The next meeting of the Club is scheduled for Tuesday, January 22, at 7 pm. We will discuss "Songs of Willow Frost" by Jamie Ford. New members are always welcome:
860-567-7440.
"Lithograph Paper Villages" is our January Glass Cabinet Display.
The astounding details of the small projests create the atmosphere of undisturbed yet lively country life.
The items on display are from the collection of Sandy Booth, of Bethlehem. Thank you!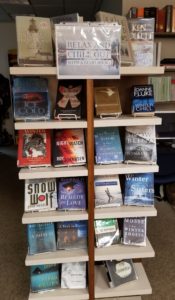 "Relax and Chill Out with a Good Book" is our new Center Shelf Display featuring winter-themed Fiction and Nonfiction reads.
Cold weather and a cozy novel go well together - give it a try!
Find books for your Winter Reading Bingo in the display!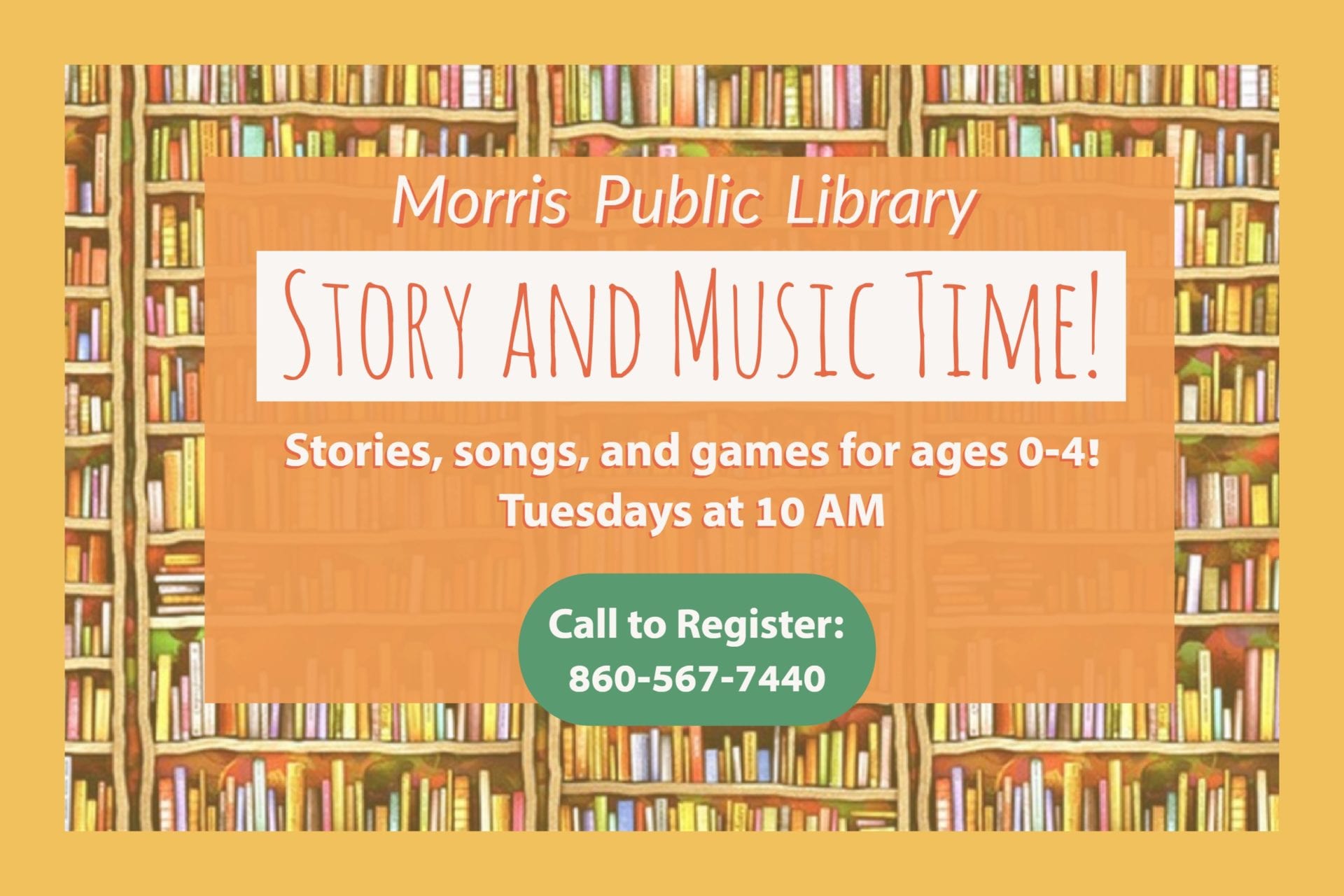 Story and Music Time at the Morris Public Library
The Morris Public Library offers the Story and Music Time Program for the participants' ages 0-4 every Tuesday at 10 am.
Play games, sing songs, read a story, do a craft with our children's coordinator Ms. G.
Registration is requested: 860-567-7440.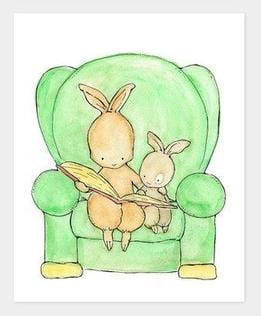 The Morris Public Library supports the 1,000 Books Before Kindergarten
Beginning October 1, 2018, families are invited to join the 1,000 Books Before Kindergarten program at the Morris Public Library.
The 1,000 Books Before Kindergarten program is a nationwide challenge that encourages parents and caregivers to regularly read aloud to their children. By reading just one book a night, families can reach the 1,000-book goal in three years and provide their children essential early literacy skills.
The program is available to all families with children (ages 0-5).
For more information, please call the library at 860-567-7440 or visit our website, www.morrispubliclibrary.net
Winter After School Stories and Craft, Grades K-2
Fridays, December 7, 2018, January 18, February 22, 2019, 3:30 pm-4:30 pm
Join Ms. G., the Morris Public Library Children's Coordinator, for "Winter After School Stories and Craft", for students in Grades K-2, on Fridays, December 7, 2018, January 18, February 22, 2019, 3:30 pm-4:30 pm.
An engaging story and educational activities will be offered along with a craft and interaction time.
Pick up after school (JMS) by a librarian is offered - bring a note to school.
Snow dates are the following Fridays.
Only 15 spots! Register today: 860-567-7440
Lego Fun Program, Grades 1-4
JMS early dismissal dates,
DECEMBER 12, JANUARY 9, FEBRUARY 6, MARCH 6 1:25 PM-3PM
Join us for this unique collaborative program of the Morris Public Library and the Morris Beach and Recreation!
We'll meet for 4 weeks, on scheduled 1/2 days at JMS and create a new, authentic Lego kit each week that is yours to keep.
NEW each time!
We'll escort the kids from James Morris School over to the Conference Room at the Town Hall where they'll enjoy a snack and then get Lego - busy!
Class size is very limited!
Please register with the Morris Beach and Recreation by e-mailing morrissrctr@optonline.net or call at 860-567-7437.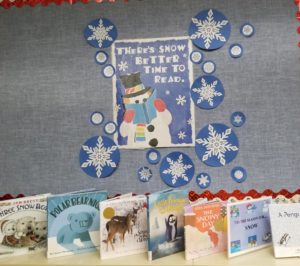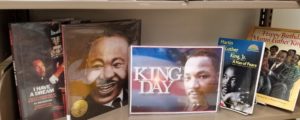 "There's Snow Better Time to Read" is our new bulletin board and book display in the children's area, welcoming soft snowflakes and warm and cozy stories to our winter reading time.

"Martin Luther King Jr. Day" display is presented in the Children's Area in honor of the holiday.