Programs and Services
The Morris Public Library offers a variety of programs and services to the members of our community.
We have a wide variety of books and magazines available for our patrons, digitally and in hard copies; DVDs and Audio Books, rotating and permanent collections; museum passes, newspapers, games are also offered at the Library. Multiple online resources, e-books, audiobooks, research databases for all ages are an essential part of our collection and can be accessed through our website on your device or through a computer at our Library. One-one-one technology assistance is also offered to interested patrons, at a convenient appointment time.
We have expanded our programming efforts following the requests of the community. We offer Summer and Winter Reading  Programs for every age and interest group, have enhanced our Early Literacy programming (Story and Music Time, 1000 Books Before Kindergarten), have introduced a variety of programs  for school age children (Pajama Story Time, After School Stories and Crafts and more!)
Adult/General Audience events at the Library draw participants of different interests and backgrounds.
Adults and General Audience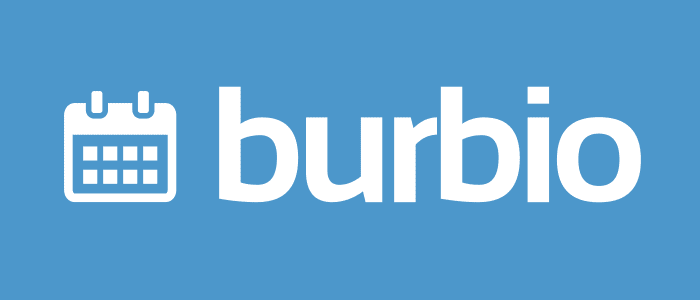 Morris Public Library is now on Burbio
We are excited to announce that our events are now on burbio.com and Amazon Alexa.
Join Burbio - for FREE - to follow our calendar and get email updates on upcoming events!
You can also enable the Burbio Skill to ask Alexa about our upcoming events.

The Morris Public Library is introducing Wowbrary
Wowbrary, a digital subscription service that sends patrons FREE e-mail alerts about Library's newest books, movies and other materials. The service also allows one to reserve the bestsellers instantly, provides the early notification about the newly added Library materials, and is completely private. To sign up for weekly emails: www.wowbrary.org. The service is sponsored by the Friends of the Morris Public Library.
For more information: 860-567-7440.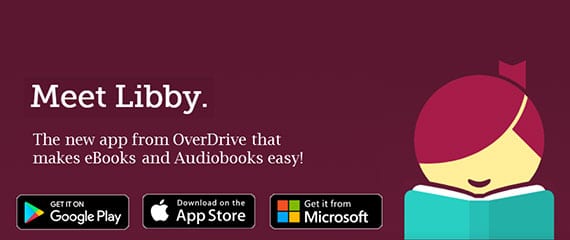 Did you know your local library has thousands of ebooks and audiobooks?
You can borrow them, instantly, for free, using just the device in your hand.
DOWNLOAD FOR FREE FOR YOUR PHONE OR TABLET:
FOR DIRECTIONS ON HOW TO USE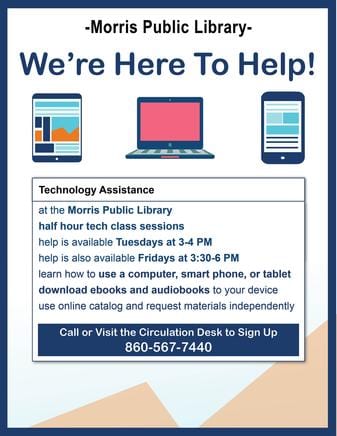 One-On-One Technology Assistance
The Morris Public Library offers one-on-one Technology Assistance in half hour tech class sessions on Tuesdays (3 pm- 4pm) and Fridays (3:30 pm-6 pm) by appointment. Learn to use a computer, a smart phone or a tablet, find out about how to download library ebooks and audiobooks to your device and use our online catalog to request materials independently. To register: call 860-567-7440 or visit the circulation desk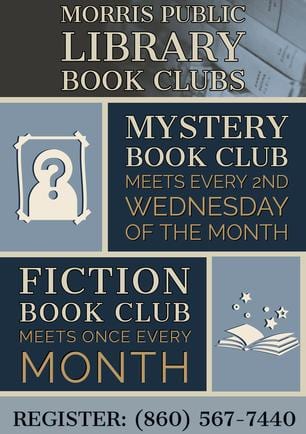 Mystery and Fiction Book Clubs
The Mystery Book Club will meet at the Morris Public Library on Wednesday, August 14, at 6:30 p.m. The group will discuss "A Family Affair" by Rex Stout.
A detective Nero Wolfe Mystery, the book tells the readers about the murder of Pierre Ducos, one of Wolfe's favorite waiters at Rusterman's, the detective's favorite restaurant. Wolfe is understandably eager to find the perpetrator, when he realizes that the murder somehow becomes connected with tape recorders, Washington lawyers, and maybe even a conspiracy to obstruct justice. Very determined to solve the crime and angry at the case, Wolfe is willing to work entirely without fee or client and refuses to speak to the police about it. What would make him do that?

To register for the Club and reserve a copy of your book: 860-567-7440 or https://morrispubliclibrary.net/library-calendar-event-registration/
Our Fiction Book Club gathers at the Library monthly or bi-monthly at 7 PM.
The next Fiction Book Club will meet at the Morris Public Library on Tuesday, June 30, 2019, at 7 p.m. and discuss "The Women in the Castle" by Jessica Shattuck.
Set at the end of World War II, the novel introduces the main heroine Marianne von Lingenfels who returns to the once-grand castle of her husband's ancestors, an imposing stone fortress now fallen into ruin following years of war. A widow of a resister to the 1944 plot to assassinate Adolf Hitler, Marianne plans to uphold the promise she made to her husband's brave conspirators: to find and protect their wives, her fellow resistance widows.
To register for the Club and reserve a copy of your book:
860-567-7440 or https://morrispubliclibrary.net/library-calendar-event-registration/
Playing Games in the Great Outdoors is our July Glass Cabinet Display, featuring a vintage beach and yard toy collection. The items have been loaned to the Library by Sandy Booth, of Bethlehem.
Thank you!!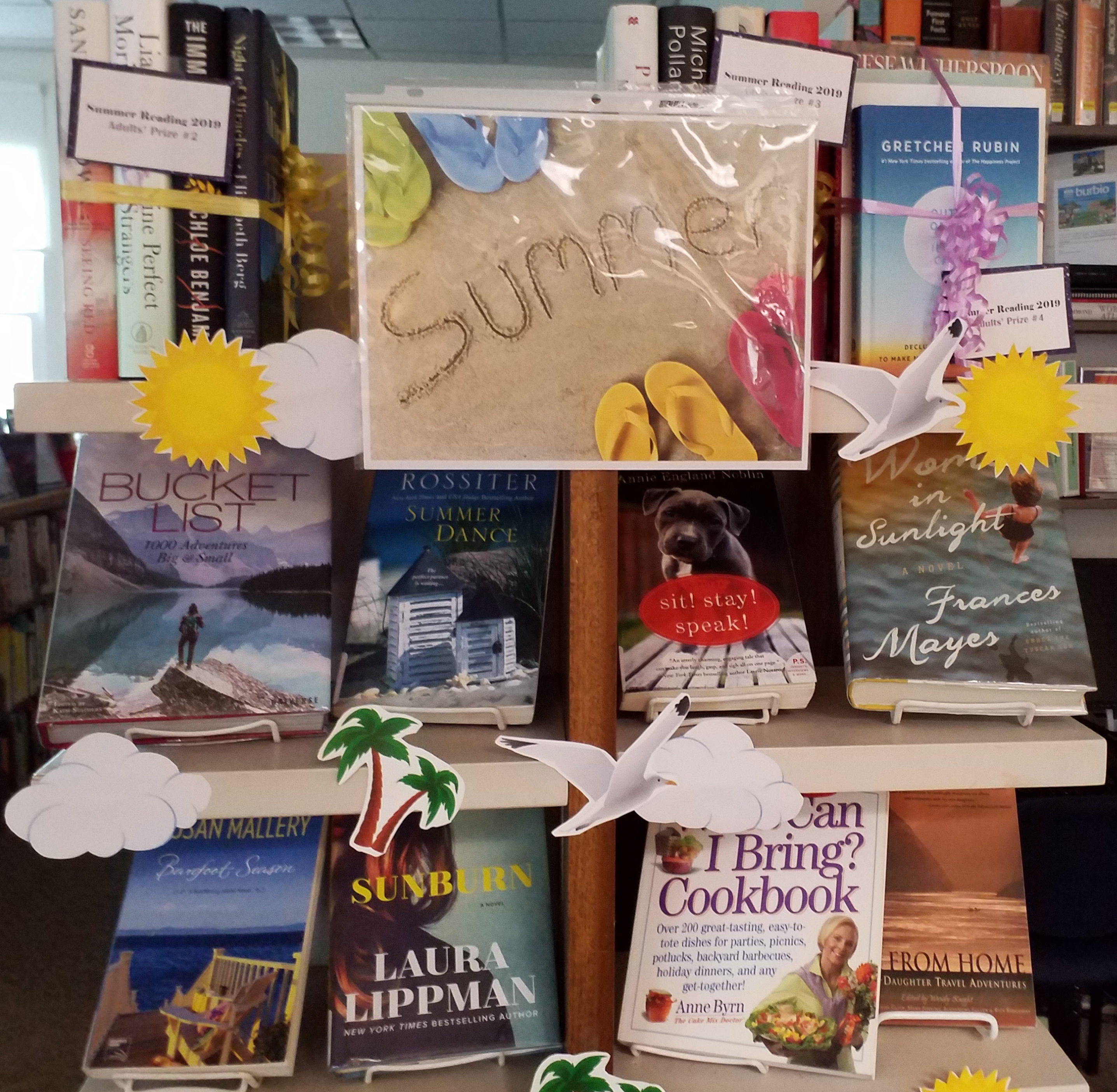 We have various summer-themed book displays all around the Library!
Find a #beach read for your upcoming sunny vacation or a new refreshing novel for a relaxing day at the pool.
Summer Reading 2019 prizes are also displayed at the Library - reading activities for all ages take place June 18-August 14.
#morrisct #morrislibraryct #summer2019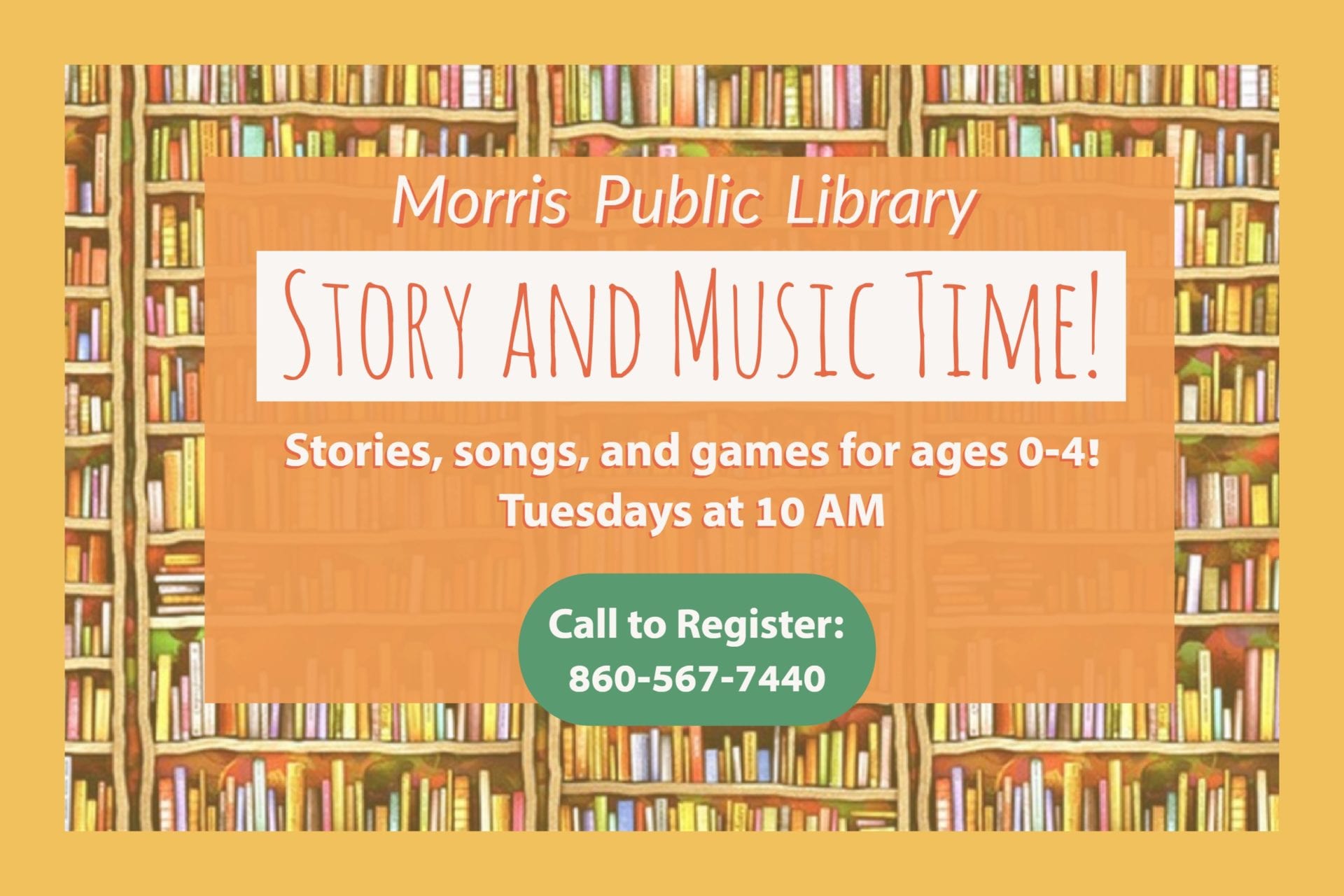 Story and Music Time at the Morris Public Library
The Morris Public Library offers the Story and Music Time Program for the participants' ages 0-4 every Tuesday at 10 am.
Play games, sing songs, read a story, do a craft with our children's coordinator Ms. G.
Registration is requested: 860-567-7440.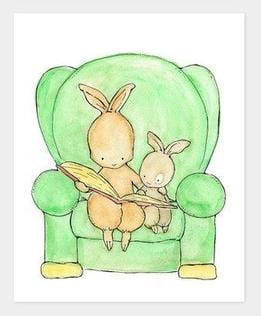 The Morris Public Library supports the 1,000 Books Before Kindergarten
Beginning October 1, 2018, families are invited to join the 1,000 Books Before Kindergarten program at the Morris Public Library.
The 1,000 Books Before Kindergarten program is a nationwide challenge that encourages parents and caregivers to regularly read aloud to their children. By reading just one book a night, families can reach the 1,000-book goal in three years and provide their children essential early literacy skills.
The program is available to all families with children (ages 0-5).
For more information, please call the library at 860-567-7440 or visit our website, www.morrispubliclibrary.net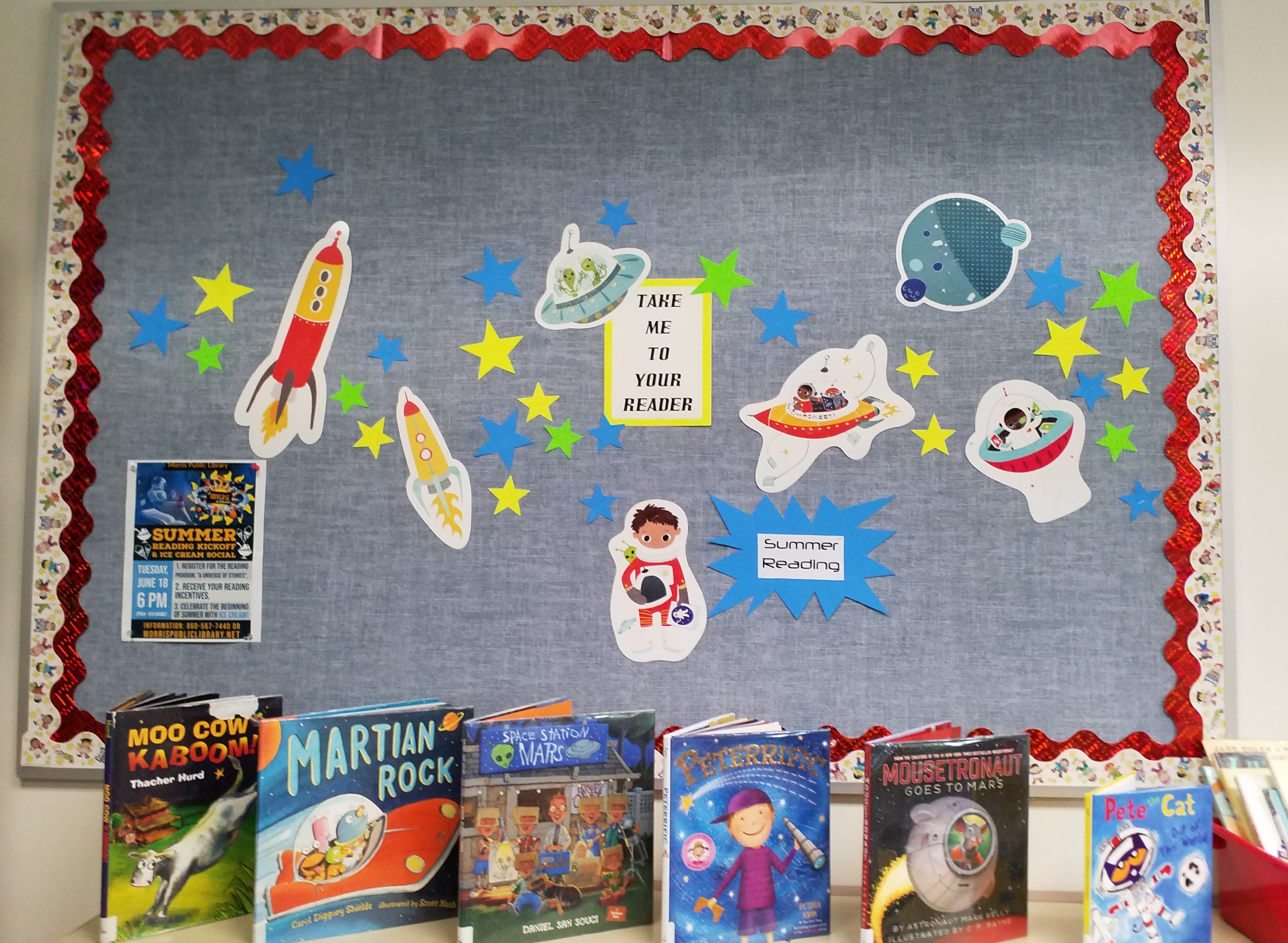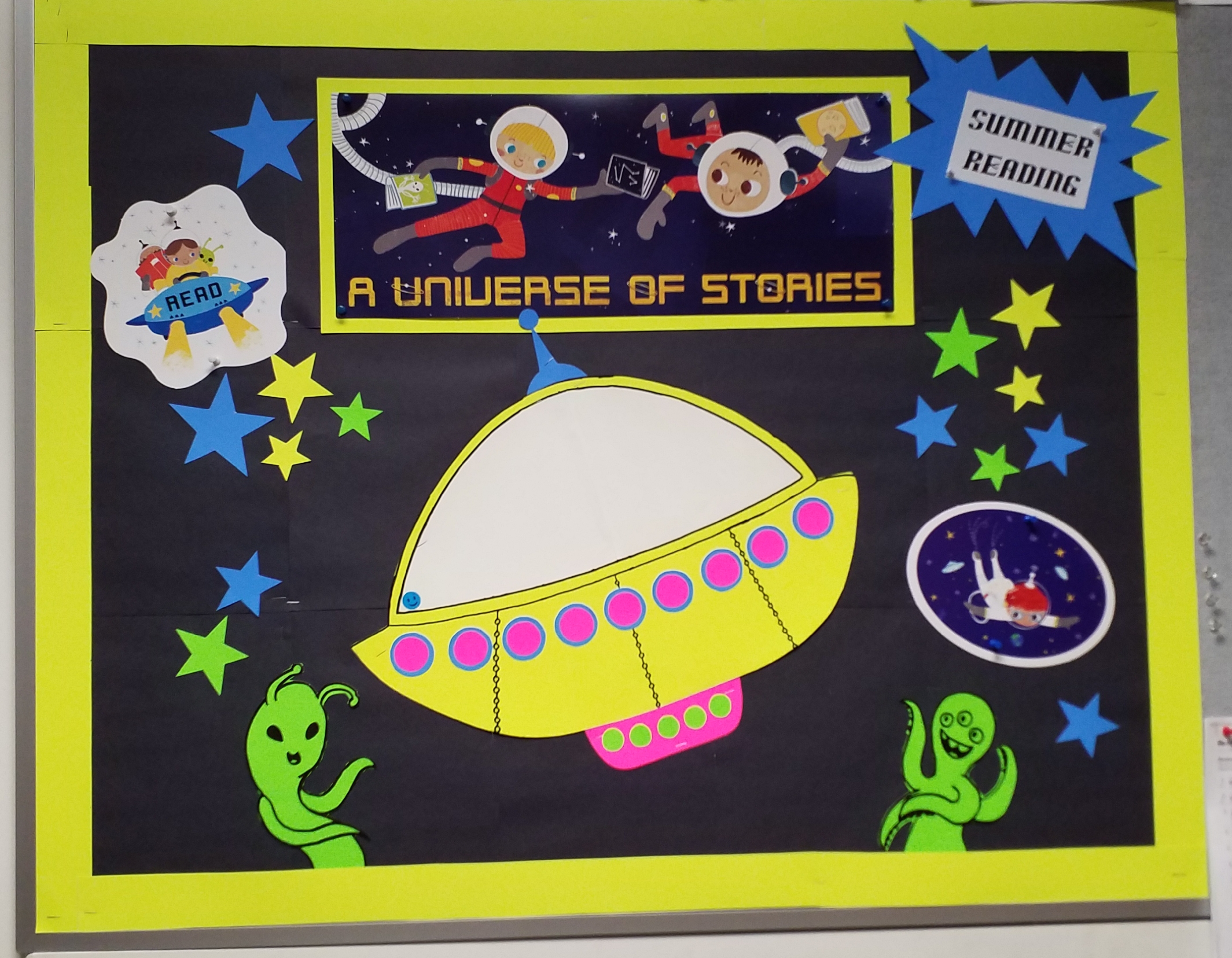 Our Children's Area Bulletin Board is ready for the Summer Reading!
"A Universe of Stories" theme invited space missions, fun galactic characters, and will "take you to the reader" in an interplanetary second!
We also feature a variety of space travel worthy books in our display.